Volatility. For the first month or so of the season, our NBC ProBasketballTalk power rankings will have a lot of it (the statistical model I use as a base doesn't help much until we are about 20 games in). The Warriors have struggled but haven't fallen too far, while the Bulls have rocketed up the rankings with their three-point shooting. Expect more big changes next week as things shake out.

1. Cavaliers (3-0, Last Week No. 2). LeBron James is attacking the rim and averaging 21 points a game, but that's not the most impressive thing about the Cavaliers early — they have the second best defense in the NBA so far. They are getting stops, which is leading to some easy transition buckets. Interesting matchup with Boston this week.
2. Spurs (4-0, LW 3). Popovich is already resting guys — Tony Parker, Manu Ginobili, and LaMarcus Aldridge have all had nights off — and it doesn't matter, the Spurs keep on winning. Not only did the Spurs make a statement opening night, so did Kawhi Leonard (remember he was second in MVP voting last year, ahead of LeBron). Leonard has attacked the rim and gotten to the line 40 times in four games — and hit 38 of them. He's been the beast carrying this team.

3. Clippers (2-0, LW 4). Here's the thing that has to make Doc Rivers smile: His bench is playing more cohesively than his starters so far. In two games, his bench is +22. "We talk a lot about if you aren't doing what you do well, what can you do for the team," Rivers said after his team beat the Jazz Sunday. "Mo Speights was 1-of-8 (shooting), but he drew four charges." We'll see if they can sustain it against the Thunder and Spurs this week.

4. Warriors (2-1, LW 1). It's just three games, but the Golden State defense has been abysmal. They have allowed 108 points per 100 possessions, 27th in the NBA. The new death lineup is just +8 through three games and is part of the defensive problems. Everyone gave lip service to the idea it would take a little time for the Warriors to figure things out with the new lineups, what we are witnessing is that reality. Thursday night Russell Westbrook and the Thunder come to town with a chip on their shoulder.

5. Hawks (2-0 LW 11). Through two games, Atlanta has outscored its opponents by 26 points per 100 possessions, thanks to a defense that was best in the NBA in the preseason and has carried over to the regular season. Granted, one of their two games was against the Sixers. Dwight Howard has defended and rebounded well, but isn't impacting the offense much yet — will that start to be an issue? Soft schedule this week could pad that record.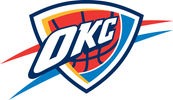 6. Thunder (3-0, LW 9). As expected, it's been the Russell Westbrook show, averaging 38.7, 12.3 rebounds and 11.7 assists per game. Through the first two games he created, assisted, or scored 79% of the team's points when he was on the court. He's been phenomenal, but will this heavy a load weigh on him? Soft schedule last week changes now with the Clippers and Warriors on the docket.

7. Bulls (2-0, LW 19). What shooting problems? The Bulls are shooting 43.5 percent from three, the third best percentage in the NBA. That has sparked the best offense in the NBA so far at 115.3 points per 100 possessions. Interesting test against Boston this week, but with a heavy Eastern Conference schedule early if the Bulls stay hot they can build a little cushion.

8. Celtics (2-1, LW 5). The Celtics have had the third best offense in the NBA as they integrate Al Horford into the rotation — which has covered up for the 22nd ranked defense. That end has been a struggle and needs to get cleaned up this week with the Cavaliers, Bulls, and a pesky Nuggets team lined up.

9. Raptors (1-1, LW 6). DeMar DeRozan is attacking the rim again with abandon and has 72 points through two games (and he hasn't made a three). We may have penalized the Raptors too much, dropping them this far after a hard-fought loss to Cleveland. If Toronto is who we think it is — and they look it, a good team just like last season — they have four winnable games on the schedule this week that could help them climb the ladder.

10. Trail Blazers (2-1, LW 12). Damian Lillard has averaged 35 points a game and is attacking the rim with abandon so far this season. More than that, he is finishing this attacks — Lillard has hit on 73.3% of his shot attempts around the basket, a 1.5 points per possession rate according to Synergy. Tough week as the Blazers host the Warriors then head out on the road, including stops in Dallas and Memphis.

11. Hornets (2-1, LW 18). Injuries are already hitting this team — Jeremy Lamb will be out a couple of weeks and Roy Hibbert is already banged up. As we should expect of a Steve Clifford team, the Hornets are doing it with defense early and getting just enough offense. Charlotte has about the easiest schedule imaginable this week: Just two games, Philadelphia and Brooklyn.

12. Grizzlies (2-1, LW 14). Zach Randolph is looking like a Sixth Man of the Year candidate early, feasting on soft second units to the tune of 18 points a game. The Grizzles' preseason love of the three continues and they have hit 43.8 percent from deep through three. The Grizzlies have come-from-behind in their two wins, but that's not a habit they want to continue this week with the Clippers and Trail Blazers coming to town.

13. Pistons (2-1, LW 17). They have looked every bit the Stan Van Gundy team: Top 10 defense, a beast in the paint and on the glass in Andre Drummond, and a wing shooting well (56 percent) and getting buckets in the form of Tobias Harris. Keep playing like that this week against a relatively soft schedule and they could climb these rankings fast.

14. Rockets (2-1, LW 8). Example 1,456,294 on why you shouldn't trust preseason stats: Houston had a middle-of-the-pack defense in preseason, but have been eighth worst in the NBA through a few games. James Harden is creating 31.3 points per game out of the pick-and-roll (scoring or assisting), the highest number in the NBA according to Synergy Sports. Does that surprise anyone?

15. Kings (2-1, LW 23). Good start to the season for Sacramento, going 2-1 with the only loss coming against Kawhi Leonard and the Spurs. But now comes a real test — a five-game road trip through the Eastern Conference. If the Kings fancy themselves a playoff team (and they do), these are the kinds of trips where they need to post a respectable record.

16. Nuggets (1-1, LW 21). They have been the fastest team in the NBA so far this season, and by a lot — almost two possessions per game faster. Usually pace speaks to a strong offensive team (they want more chances) but Denver has been a top-10 defensive team with a struggling offense. Particularly late in games. Coach Mike Malone needs to figure out the end of game rotations quickly considering Denver is on the road this week at Toronto, Minnesota, Detroit, and Boston. Ouch.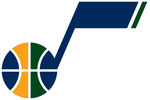 17. Jazz (1-2, LW 7). This team's offensive struggles without Gordon Hayward are painful — they lack shot creation. George Hill and Joe Johnson provide some relief, but it's a struggle for the Jazz to score right now. Asked about it after Sunday's loss to the Clippers, coach Quin Snyder talked about effort but the truth is until Hayward and Alec Burks get healthy it's going to be rough for the Jazz. Once they do get right, this remains dangerous team.

18. Pacers (1-2, LW 10). The bench has been the problem in Indiana — they have been outscored by 33 points in the second quarter through three games, and most of that is about the reserves getting smoked. The bright spot so far is Myles Turner is making the leap and looking like an outright stud. The downside is Jeff Teague has struggled as a starter with the Pacers.

19. Knicks (1-1 LW 20). Derrick Rose and Joakim Noah have had rough patches but both have looked pretty good through the first couple of games this season, filling their respective roles. Kristaps Porzingis is a stud who needs more touches. The challenge is the New York bench — it's been awful. Rose and Noah make an emotional return to Chicago this week, that will be a must-watch game.

20. Timberwolves (0-2, LW 13). This team must have Tom Thibodeu popping Rolaids like candy. First, Minnesota has the third-worst defense in the NBA so far. Second, they blew leads of 17 and 18 points in their two games to far, both losses. The signs of this team getting better are there, but Thibodeau and company have a lot of work to do.

21. Bucks (1-2, LW 22). Giannis Antetokounmpo has been amazing to watch in his more point-forward role, averaging 23 points, 9.3 rebounds and 5.3 assists a game. But after him there hasn't been much that's good (outside a John Henson tip-in at the buzzer), with the Bucks ranking 24th in offense in the NBA. The Bucks defense hasn't been good enough to bail that offense out.

22. Nets (1-2, LW 29). Brook Lopez is already getting rest as part of his maintenance (or keep him healthy for a trade) program. They have been a strong fourth-quarter team behind Jeremy in, including a comeback win over the Pacers. This team can be entertaining, they need to prove they can be more than that this week hosting Chicago, Detroit, and Charlotte.

23. Heat (1-2, LW 26). Congratulations to Erik Spoelstra on picking up his 400th career win. Hassan Whiteside has been a beast early 21.7 points on 64.3 percent shooting, plus 14.7 rebound a night. The problem has been Miami's offense has been unimpressive to start the season, particularly when the bench has to play.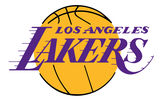 24. Lakers (1-2, LW 28). The wins will not come in bunches for a while, but Luke Walton has the Lakers — and particularly D'Angelo Russell — looking like they are enjoying playing. That's a start. Julius Randle has been maybe the biggest surprise on the team so far, showing development with his handles and decision making that let him take advantage of his incredible athleticism.

25. Wizards (0-2, LW 15). This ranking may be too low — I expect the Wizards will climb — but so far they have the worst defense in the NBA and have blown fourth quarter leads in both their games. Hopefully a home-heavy schedule will help John Wall (32.4%) and Bradley Beal (37.9%) find their shot, but with Toronto and Atlanta among those teams it will not be easy.

26. Mavericks (0-3, LW 16). Another team that I expect will climb the ladder — they were without Dirk Nowitzki for two of these games due to a stomach issue. Harrison Barnes looks more comfortable in the Dallas offense, but the defense is bottom 10 so far. Tough games vs. Utah and Portland coming up.

27. Suns (0-3, LW 27). T.J. Warren has found his comfort zone in coach Earl Watson's offense, having scored 51 points over the past two games. Devin Booker has struggled, but expect him to come around. Most troubling is the inconsistency with this team — and the blown leads of 18 and 13 points. Earl Watson's team needs to string together four good quarters.
28. Pelicans (0-3, LW 24). Get Anthony Davis some help. He is averaging 27.7 points per game, and in the team's first two games Davis created, assisted, or scored 67% of the Pelicans' points while he was on the court. The owner doesn't want a "rebuild" but they need to do something like it to get better, not just put patches on the problem.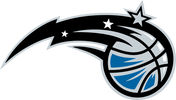 29. Magic (0-3 LW 25). All offseason the talk was of the impressive front line in Orlando and what coach Frank Vogel would do with it — then in the first three games of the season the Magic have been pushed around inside. We thought the issues would be on offense, but they are 25th in the league in defense. They face the Sixers this week and it's a legitimate question which team wins.

30. 76ers (0-2, LW 30). They may be 0-2, but the Sixers showed opening night they will be competitive — and that Joel Embiid is on his way to being an elite center in this league (if he can stay healthy). Sergio Rodriguez as a starter is a lot of fun, and when he plays the Sixers are competitive. When he sits the offense falls apart. This team is taking steps forward, but they have a lot of steps to go.