If you watch the highlights, you will see plenty of Stephen Curry hitting threes — including the dagger late — to lead the Warriors to a 96-88 Game 7 win over the Thunder. He was masterful and finished with 36 points.
But it was more than just the threes.
Curry was attacking the bigs that switched on to him off the pick-and-roll far more this game, both by hitting threes over them — four of his seven threes came against bigs switched onto him, according to Synergy Sports — but also by blowing by those bigs and getting into the lane. Look at his shot chart from the night.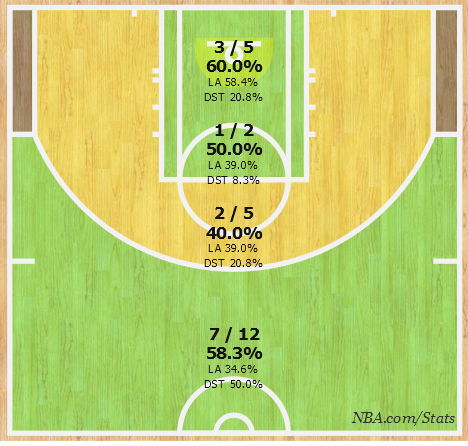 "I could tell in Game 6 that he was starting to feel like himself," Warriors coach Steve Kerr said after Game 7. "He looked better. He looked like he was moving better. I told our coaching staff yesterday, I have no doubt Steph's going to have a huge game. That's just who he is. And he looked right again."
When Curry is attacking and hitting threes, well, you get nights like this.