What are each team's odds of getting each pick in tonight's NBA draft lottery?
Trades and pick swaps have tangled the outcomes more than ever.
Thankfully, Richard Yannow of A Student of the Game wrote a script that accounts for all the complications and produces accurate lottery odds. His method accounts for the following conditions:
The 76ers get the Lakers' pick if it falls outside the top three.
The 76ers can swap picks with the Kings.
The Celtics get the Nets' pick.
The Nuggets get the higher of their own  and the Knicks' pick.
The Raptors get the lower of the Nuggets' and Knicks' picks.
The Suns get the Wizards pick if it falls outside the top three.
The Bulls get the Kings' pick if it lands No. 11.
Using Yannow's results, here are the odds for each team:
If you notice, the 76ers' odds add up to 144.2%. That's because there's a 44.2% chance they get two picks. What are the odds of which two picks? Yannow has a cool pie chart to show the likelihood of each combination. Check it out.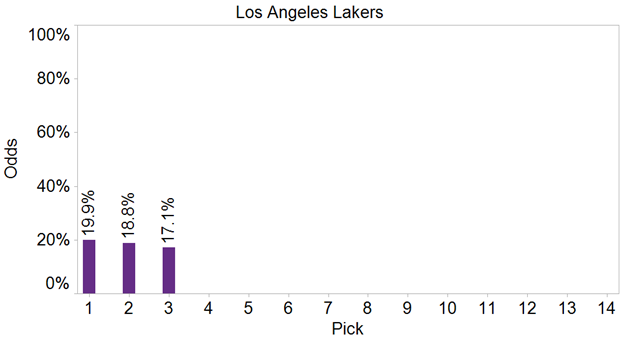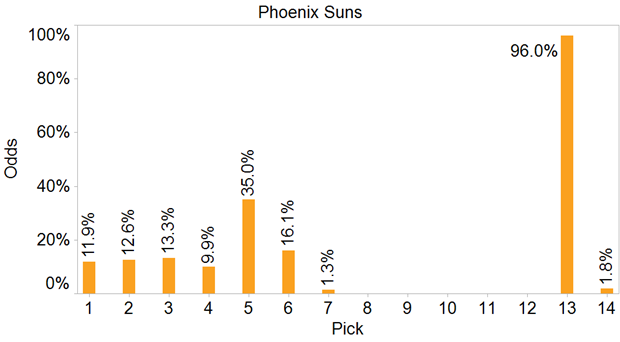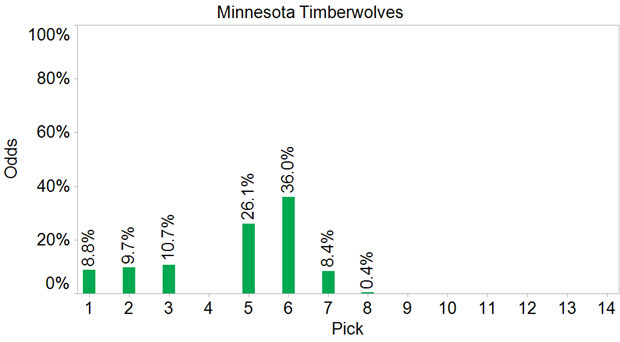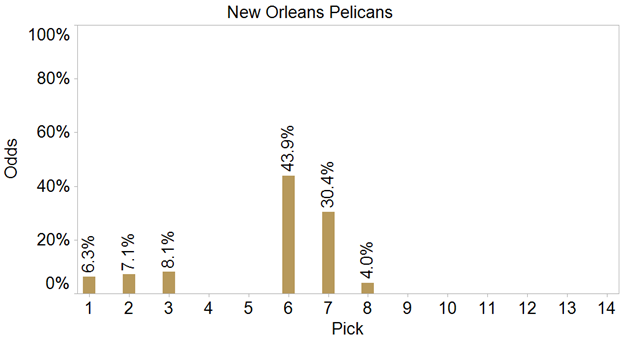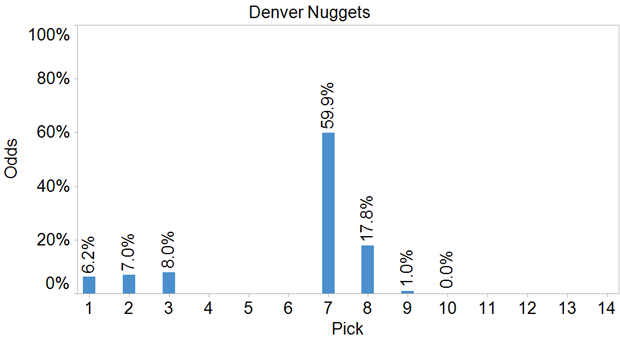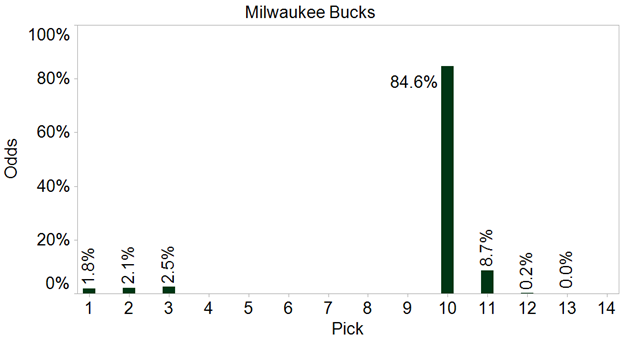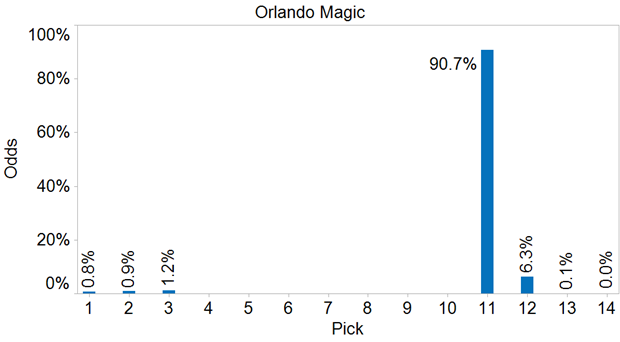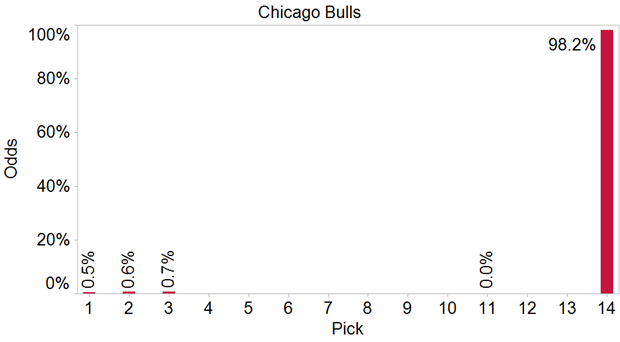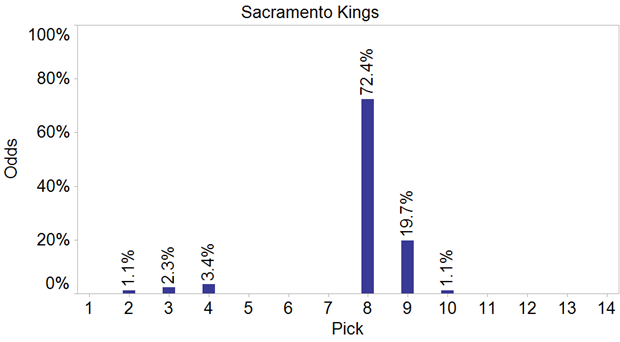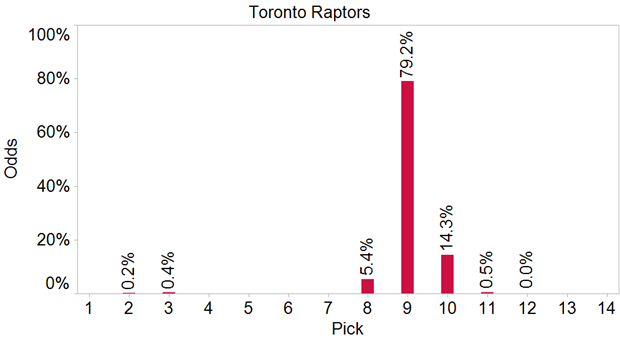 When the odds are listed as 0.0%, that pick is possible for that team but the chances round to 0.0%.