This may be the definition of buying at the top of the market.
Kobe Bryant's game-worn All-Star Game jersey from the first half only of his final All-Star appearance last month in Toronto was auctioned off on the NBA's official auction site. And the price was… ridiculous. To say the least.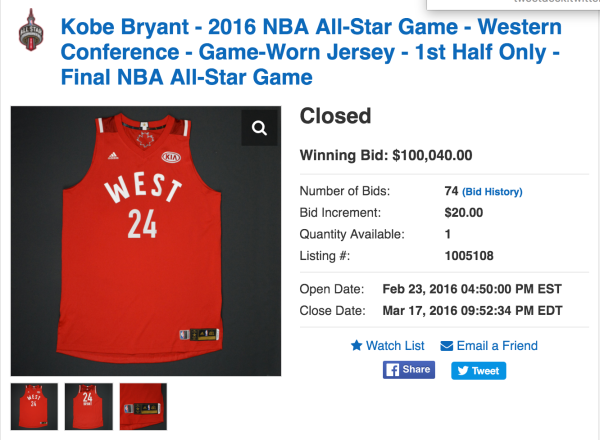 You are reading that right, the final bid was just more than $100,000.
Kobe played 25 minutes in the game (most in that first half) and finished with 10 points. Still, it was his show, it was all about honoring him and his legacy in his final All-Star Game.
But $100,000 for a jersey? Damn.
(Hat tip Eye on Basketball)