Compare the above photo to what Team USA wore in the 2012 London Olympics: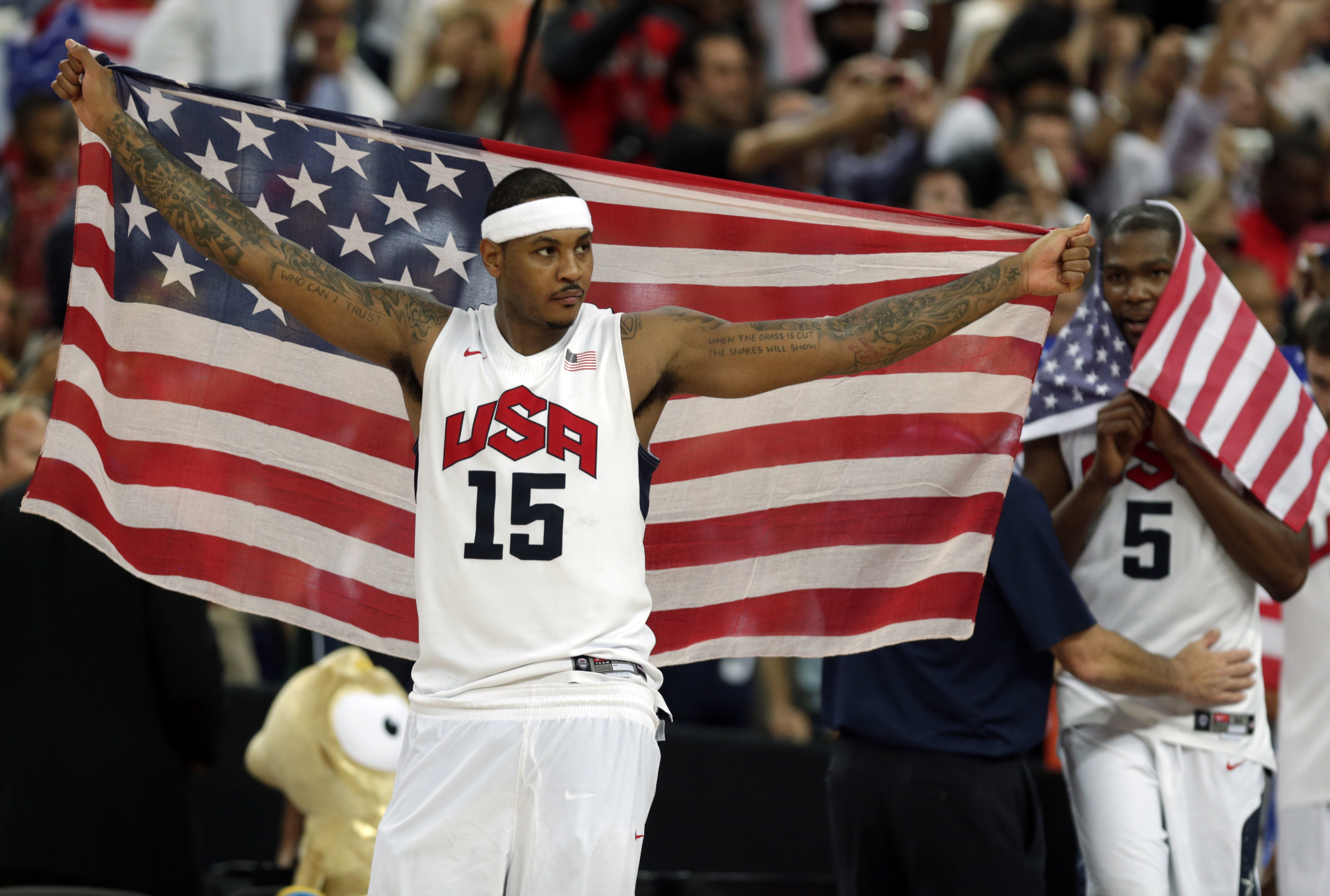 (AP Photo/Charles Krupa)
Very similar, but I like this less-angular update. It's extremely clean.
Team USA will also wear red and blue versions. Via Jordan Zirm of Stack:
I don't like either of these as much as the whites, which really cause the blue numbers to shine. But the reds and blues are solid.