James Harden, Dwight Howard show chemistry with botched alley-oop, frantic reactions (video)
AP Photo/Sue Ogrocki
Silver hopeful new CBA agreed to by Friday at midnight deadline
The sides have pushed the deadline back twice, but no more: Friday night at midnight the NBA (on behalf of the owners) and the league's players' union will have agreed to a new Collective Bargaining Agreement (CBA), or either side can opt-out and trigger the first steps toward a summer lockout.
"I certainly can foresee [a CBA] getting done and I hope we do get one done," NBA Commissioner Adam Silver said Wednesday at a press conference following a Board of Governor's meeting.
However, he added if a new CBA is not in place, the owners planned to opt out of the current one, which would then expire June 30 (and that would become the new, hard deadline to get a new deal in place and avoid a lockout).
NBPA Executive Director Tamika Tremaglio said the players do not plan to opt-out.
"The March 31st deadline is an important benchmark, and we are doing everything in our power to reach an agreement with the league," Tremaglio said in a statement. "If we don't have a deal and the league decides to opt-out, it will be disappointing considering all the work both sides have put into the negotiations, and the fair nature of our requests. As far as our fans are concerned, it will be business as usual. Games will continue uninterrupted."
The sides agreed early not to negotiate through the media, which has kept talk about roadblocks and what is on the table relatively quiet. However, the configuration of the luxury tax (with a focus on limiting higher-spending teams), new veteran contract extension language, a games-played minimum to qualify for the league's end-of-season awards, and allowing high schoolers to jump straight to the NBA are among the topics known to be up for discussion are on the table. The sides have been in talks for more than a year on a new deal, but it is a complex negotiation as the CBA covers literally every aspect of the NBA's business.
"Still a lot to go in the next few days," Silver said. "There's just something about collective bargaining where deadlines are necessary and seemingly sides tend to hold their best positions until the very end. My sense is this will go down to the very end."
The last CBA was signed in 2017 and has largely served both sides well as league profits — and with that player salaries — grew. That CBA included the early opt-outs this year and the early deadlines, hoping to avoid a potential work stoppage of any kind. Both sides are hoping to avoid that worst-case scenario.
They have until Friday to meet that first deadline.
Durant relatively quiet in return but still scores 16, helps Suns top Timberwolves
PHOENIX (AP) — Kevin Durant's a 13-time All-Star, a two-time NBA champion, a four-time league leader in scoring and has done just about everything else a player can do in the game of basketball.
But even he can get a little nervous on a night like Wednesday.
Devin Booker scored 29 points, Durant had 16 points and eight rebounds in his home debut and the Phoenix Suns won their third straight game, beating the Minnesota Timberwolves 107-100.
After a huge ovation from the sellout crowd – which waited more than a month to see him play a game in Phoenix after his trade from Brooklyn – Durant missed his first six shots and finished 5 of 18 from the field, though he did hit a couple important 3-pointers early in the fourth quarter.
"It was hard for me to get sleep today, it was hard for me to stop thinking about the game," Durant said. "Sometimes you can want it too bad and you come out, start rushing and being uncharacteristic."
"I'm glad I'm back, I'm glad I'm playing again and being one of the guys. Just building from here."
Even with the nerves, the Suns are 4-0 with Durant in the lineup. The Timberwolves had a four-game winning streak snapped.
The Suns and Wolves are in the middle of the Western Conference playoff race, fighting to stay in the top six so they don't fall to the play-in tournament. Every game is crucial at this point – just three wins separated the Nos. 4-11 spots coming into Wednesday.
The Suns took an 81-74 lead into the fourth quarter and held on in the final minutes.
Durant changed his shoes at halftime, hoping for some better mojo.
"I thought he battled on both ends," Suns coach Monty Williams said. "I think his cardio has got to get back to the level he wants it. Once he gets that, we'll see the Kevin that we all know."
Chris Paul added 19 points and six assists for Phoenix.
Anthony Edwards led Minnesota with 31 points. Karl-Anthony Towns added 25.
Durant played for the first time since March 5. He was warming up for his first home game with the Suns three days later when he sprained his left ankle during pregame preparation. The injury cost him 10 games.
The timing of that ankle injury – less than an hour before his expected home debut – felt like a bad omen for the Suns, who added the 34-year-old Durant in a blockbuster trade-deadline deal that sent Mikal Bridges, Cam Johnson, Jae Crowder and draft picks back to the Nets.
But Phoenix managed to tread water in the standings without its newest star. His second attempt at the home debut went much better, even if his shooting touch was off.
The Timberwolves took a 51-48 halftime lead. Towns scored 20 points, hitting four 3-pointers. Booker led the Suns with 12.
The Timberwolves – and particularly center Rudy Gobert – were irritated about a 27-12 advantage in free throw attempts for the Suns.
"It's really not fair every night," Gobert said. "I have been in this league for 10 years and I try to always give the benefit of the doubt, but it is hard for me to think that they are not trying to help (the Suns) win tonight.
"It is hard for me to think that they didn't try to have the Warriors win the other night or the Sacramento Kings the other night. It is just so obvious as a basketball player. I have been in this league for so long and it is disrespectful."
Watch Jrue Holiday score career-high 51, Antetokounmpo add 38, Bucks beat Pacers
INDIANAPOLIS (AP) — Jrue Holiday scored a career-high 51 points, Giannis Antetokounmpo had 38 points in a triple-double and the NBA-leading Milwaukee Bucks beat the Indiana Pacers 149-136 on Wednesday night.
"Obviously, I'm happy about it," Holiday said. "It took me 14 years to get 50 points. It came in a game that we needed to win, so I couldn't be happier."
JRUE HOLIDAY. HOOPER.

51 PTS (career-high)
8 REB
8 AST
W

What a performance 🔥 pic.twitter.com/vuqeUcaX7X

— NBA (@NBA) March 30, 2023
Antetokounmpo added 17 rebounds and 12 assists to help the Bucks improve to 55-21. The two-time NBA MVP was an assist shy of a triple-double at halftime with 20 points, 10 rebounds and nine assists. He returned after sitting out Monday night in a victory at Detroit because of a sore knee.
"It's hard to come up with the superlatives to describe them," Bucks coach Mike Budenholzer said of his top scorers. "They were phenomenal. Giannis set the tone with his aggressive attacking. Then Jrue for the whole game to have 51, that's hard to do in an NBA game."
Holiday had 18 points in the third quarter, when the Bucks scored a season-high 46 points to build a 12-point lead. He was 20 of 30 from the field with three 3-pointers and hit 8 of 10 free throws. His previous best was 40 points in an overtime victory over visiting Boston on Feb. 14.
"Together with Giannis with 38, those two guys were special, they put us on their backs," Budenholzer said.
Giannis moves to 4th all-time in 30-15-10 games. Freakish.

38 points
17 rebounds
12 assists pic.twitter.com/Yoec8jjcUh

— NBA (@NBA) March 30, 2023
The 6-foot-5 Holiday scored 30 points in the paint.
"I felt like Giannis," Holiday said with a smile. "No dunks though."
Brook Lopez added 21 points for the Bucks.
Rookie Bennedict Mathurin led Indiana – playing without its top three scorers – with 29 points. Aaron Nesmith had 22 and Jordan Nwora 18. Jalen Smith fouled out early in the fourth with 17. Rookie Andrew Nembhard had 15 points and 15 rebounds.
"It starts with Giannis, one of the best players in the world," said Nwora, acquired from the Bucks on Feb. 9. "It's always tough playing a guy like him who is so different. You have to really lock into him. Then other guys get going, Jrue comes in and gets 51. It's tough to beat them on a night like that."
NBA Power Rankings: Bucks hold down top spot, but Nuggets and Grizzlies are climbing
The Bucks hold the top spot in the penultimate NBC Sports NBA Power Rankings of the season, but the Nuggets have found their footing and moved up to third.

1. Bucks (54-21, Last week No. 1). The Bucks have found their groove over the final month of the season (10-4 in March) and part of that is Khris Middleton being back in the starting lineup. Over his last 10 games he has looked like his All-Star self averaging 19.3 points and 6.6 assists a game, plus playing solid defense. The Bucks are three games up on the Celtics in the loss column for the best record in the NBA and can close out that regular season crown with wins against Boston on Thursday (the second night of a back-to-back for the Bucks) and Philadelphia on Sunday. Once they lock up the top spot expect Giannis Antetokounmpo and the rest of the core to get nights off until the playoffs start.

2. Celtics (52-24, LW 3). Forget catching the Bucks for the top seed (Boston would need Milwaukee to help out and fall apart for that to happen), the focus is on the 76ers, who are just one game back in the race for the 2/3 seeds. (It looks like Miami is headed for the No.7 seed, would Boston consider falling to third and giving up home court in the second round to dodge Jimmy Butler and Bam Adebayo in the first round and take on the Nets instead? Just throwing it out there.) With Robert Williams back, although still coming off the bench in limited minutes, the Celtics have looked better, at least until the loss to the Wizards Tuesday. Big tests with the Bucks on Thursday and the 76ers next Tuesday.

3. Nuggets (51-24, LW 5). Forget that slump from a couple of weeks ago, the Nuggets have bounced back with four straight wins including over the Bucks and 76ers (disappointingly without Joel Embiid, no MVP-race showdown). While that one game should not impact voters in the MVP race, the turnaround of the Nuggets' fortunes and they're securing the top seed in the West should boost Nikola Jokic's chances. Denver has a three-game cushion over Memphis and once it secures the top seed in the West don't be shocked if Jokić, Jamal Murray and others are shut down until the playoffs. Good tests this week for Denver against New Orleans, Phoenix (now with Durant back) and the Warriors.

4. Grizzlies (48-27, LW 6). While national conversations have focused on Ja Morant and his image, the Grizzlies have focused on themselves and won seven straight. They have done it with the best offense in the NBA over that stretch and still a top-10 defense, although if they are going to make a deep playoff run they will need Steven Adams and his rebounding/pick setting back in the lineup. He is supposed to be re-evaluated next week. The Grizzlies look locked into the two seed and are now watching for who will be in that 7/8 play-in game (while they would never say it publicly, there are easier paths than facing the Lakers or Warriors in the first round).

5. Cavaliers (48-29, LW 4). For the first time since "He Got Game" with Denzel was in theaters (1998), the Cleveland Cavaliers have made the playoffs without LeBron James on the roster. After going all-in on Donovan Mitchell last offseason, making the playoffs was expected, but this Cavs team has been better than expectations — top 10 in the league in offense and defense, and the second-best net rating in the league. They have been the least lucky team in the NBA (Cleaning the Glass suggests they should be 52-25 right now) and on paper they are contenders. They will have to prove it, but if Isaac Okoro keeps hitting shots like this they could surprise teams.
ISAAC OKORO FOR THE WIN! 🤯 pic.twitter.com/UUeg6xwFoa

— NBA TV (@NBATV) March 24, 2023

6. 76ers (49-26, LW 2). While NBA fans were disappointed there was no MVP-race showdown between Joel Embiid and Jokić this week, the decision by the Sixers to hold out Embiid shows the organization's priorities — they want to win in the playoffs, Embiid had been playing through a sore calf for weeks and his long-term health was what matters. James Harden could return Wednesday to the lineup, but as soon as their playoff position is locked in expect Embiid and Harden to get extra time off before the postseason. Philly is one game back of Boston for the No. 2 seed with key games against the Bucks (Sunday) and Celtics (Tuesday) that could help settle the top of the conference.

7. Kings (45-30, LW 7). The Sacramento defense that has been a concern all season has led to the team dropping three of their last five (and with that, not officially clinching a playoff spot yet, although that should come Wednesday against tanking Portland). If you're a Kings optimist heading into the playoffs, you ignore the defensive numbers and focus on the fact this team is 9-8 against the other top six teams in the West — they belong and will have a chance against the Warriors/Timberwolves/whoever is sixth. Once that playoff spot is secured, and with the team basically locked in as the No.3 seed, it's fair to ask how much we will see of Domantas Sabonis, De'Aaron Fox and other core parts of the team over the final week of the season.

8. Knicks (43-33, LW 8). Jalen Brunson is back and losses last week to the Heat and Magic are just the latest reminders of how much this team needs him. If Brunson's return Wednesday can spark a win at home against the Heat, it will essentially lock up the No.5 seed for the Knicks and set them on a first-round course for Cleveland. Those two teams play each other on Friday night, but don't be surprised if some players are held out and some vanilla offensive sets are used in that game — nobody wants to tip their playoff hands. After those two games, don't be surprised if Brunson, Julius Randle, Immanuel Quickley and anyone else who is a little tired and sore gets some time off before the playoffs.

9. Suns (40-35, LW 9). Kevin Durant returns on Wednesday, and while other top teams are looking to get guys nights off down the stretch, Monty Williams needs to get his stars out there and give them a chance to build chemistry — Durant has played just three games since the trade to Phoenix. The Suns play the Nuggets Friday in what is the first of two meetings left between the teams who are on track to meet in the second round of the West playoffs (barring an upset… and in this West upset specials are in play). Durant meshed smoothly for the three games before he was injured — 26.7 points and 7.3 rebounds a game — and the only thing that matters now is finding that groove again and proving they can sustain it.

10. Clippers (40-36, LW 10). Tyronn Lue has been forced to shuffle around the Clippers lineup due to injuries and load management all season long, but with the playoffs around the corner, he is settling into a rotation that starts Nicholas Batum at the four over Marcus Morris. Lue said he plans to stick with this lineup. The Clippers have gone 2-1 without Paul George in this stint, and while he will not need surgery it would be a surprise to see him lacing up his Nikes before the second round of the playoffs. The Clippers are on the road this week with two in Memphis followed by a trip to New Orleans.

11. Warriors (40-37, LW 12). The Stephen Curry-fueled comeback win against New Orleans Tuesday night may have saved Golden State's chances of grabbing the No. 6 seed in the West — they would have fallen a game behind Minnesota (in the loss column) and the Timberwolves have the tiebreaker after beating the Warriors this past week. Add in a couple of recent road wins and there's reason for optimism in the Bay Area — but you have to look past the inconsistency to get there. The Warriors have an interesting test on Sunday against the Nuggets in Denver.

12. Raptors (38-38, LW 16). Tuesday's win over the shorthanded Heat (no Jimmy Butler) leaves open the slim chance of climbing up to the No.8 seed in the East (and only having to win one game to get out of the play-in). Toronto is tied with Atlanta for that eighth slot but now have their next five games on the road, starting Friday in Philadelphia. Then it's two against Charlotte (don't sleep on them like the Mavericks did) and then the big question comes: How seriously will Boston (twice) and Milwaukee take the final three games of the season? If those top two seeds rest their stars, the Raptors' chances at No.8 look much better.

13. Timberwolves (39-37, LW 18). Winners of four in a row — including a road back-to-back in Golden State and Sacramento — and suddenly Minnesota looks like a tough out in the West and a possible top-six seed. Getting Karl-Anthony Towns back unquestionably helps, but the biggest change in this team since the All-Star break is having Mike Conley running the show at the point. With last week's win the Timberwolves have the tiebreaker over the Warriors, but they need more wins to stay tied or in front of Golden State and avoid the play-in. They face a couple of desperate teams up next, the Suns (with Kevin Durant back) and then LeBron James and the Lakers.

14. Nets (40-35, LW 15). The Nets have won just one of their last seven games, but that one win — against the Heat on Saturday night — could be enough to keep Brooklyn as the No.6 seed in the East. They have the tiebreaker with Miami now, and the Nets have the easiest remaining schedule left in the NBA (only one road game left, and games against the tanking Rockets, Jazz, Pistons and Magic). It also helps that the Heat have been too inconsistent to take advantage of the Nets' stumbles. Mikal Bridges continues to thrive in a new role as a shot creator in Brooklyn, making one think Phoenix should have put the ball in his hands more and not just played him in a limited off-ball role.

15. Heat (40-36, LW 11). There's an argument to be made that this is too low a ranking for the team with the 11th-best record in the league, but they have been wildly inconsistent all season long, which is reflected in their -1 net rating (23rd in the league). They needed wins this week but couldn't get one against a slumping Nets team, then in Toronto showed how bad they look without Jimmy Butler. Miami needs wins to avoid the play-in and that will not be easy to come by in New York on Wednesday night. After that comes another unpredictable team (Dallas) and one the Heat had better not blow (Pistons).
16. Pelicans (38-38, LW 22). While the national conversation has focused too much on Zion Williamson not playing (he will be re-evaluated next week), this team has had the best defensive rating in the NBA since the All-Star break and with that has climbed up to .500 and the No. 8 seed in the West (although that blown-lead loss to the Warriors Tuesday stings). Brandon Ingram has been impressive through this run, but they will need more from him — New Orleans has the toughest remaining schedule in the league. To hold off the Lakers and Thunder for that No.8 slot (and an easier path out of the play-in, only having to win one) the Pelicans will need to find wins this week against the Nuggets, Clippers and Kings.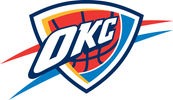 17. Thunder (37-39, LW 14). How good has Shai Gilgeous-Alexander been? He is going to get some All-NBA First Team and bottom of the MVP-ballot votes this season—that good. Also, Jalen Williams has earned some bottom-of-the-ballot Rookie of the Year votes with his play of late. OKC will need all the SGA and Williams they can get to hold off the Mavericks for the final play-in spot in the West. The Thunder need wins this week as they go up against the Pistons and Pacers (winnable), then the Suns and Warriors (those will be tougher).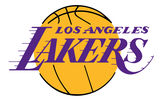 18. Lakers 37-38, LW 17). LeBron James is back, and the Lakers went an impressive 7-5 in the dozen games LeBron missed thanks to a defense — anchored by Anthony Davis — that was third-best in the NBA over that stretch. LeBron came off the bench for a game in his return and looked more comfortable when he shook the rust off in the second half, but that loss to the Bulls was a reminder that whatever else is going on with this team they need elite, bubble Davis to win. He can't just be good, it's not enough. The Lakers need wins as they head out on the road for five, starting in Chicago and Minnesota.

19. Hawks (38-38, LW 19). It's everyone's favorite odd stat right now: The Atlanta Hawks have been within a game of .500 (one up or one down) for the last 30 games. Think about how rare it is not to string together a few wins or losses over 30 games and move off that midline. Even changing coaches to Quin Snyder didn't break the streak (he reportedly has not changed much with the team, rather he is observing and getting a sense of the roster and what changes he wants to see — top to bottom). Atlanta and Toronto are tied for the 8/9 seeds in the East and that's a big difference in what is needed to advance to the playoffs. To hang on to No.8 the Hawks need wins and face the Nets, Mavericks and Bulls this week.

20. Mavericks (37-39, LW 13). It was frustrating for Jason Kidd to watch his team blow a game at home to the tanktastic Charlotte Hornets (who were without their three best players). However, what was more concerning was Kidd called out his team in the media — saying they played like "dogs***" — and the Mavs came out in the second game of that home-and-home and played worse. With less energy. The Mavs picked up a win in Indiana (another tanking team now) but they have three tough road games coming up against the 76ers, Heat and Hawks. Dallas is already sitting as the No.11 seed outside even the play-in, if they can't find wins this week things are going to get uglier in Dallas.

21. Bulls (36-39, LW 20). Chicago is going to make the play-in, the question is can they climb up to the No.8 seed (past Atlanta). Getting Alex Caruso back will help (he was out against the Clippers and the Chicago defense looked awful). Interesting tests this week against the Lakers and Grizzlies, the kind of games where Chicago needs to steal a win if they want that eighth slot. Good on Andre Drummond for doing what was right for his mental health (getting off social media), and being open about it in an effort to help others.

22. Wizards (34-42, LW 23). Reading the writing on the wall, the Wizards appear to have shut down Bradley Beal and Kyle Kuzma for the season. As is well documented, Kuzma is a free agent this summer and the Wizards have said they will pay up to keep him, but if they don't plenty of other teams will be lurking. The Wizards also are talking contract extension with Kristaps Porzingis, but the key to not repeating this season is adding depth around that core. As evidence, the Beal/Kuzma/Porzingis trio is 12-9 in games they play together with Delon Wright and his defense at the point, but 4-10 in games Wright does not play.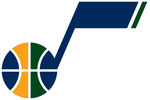 23. Jazz (35-40, LW 21). Technically the Jazz are still alive for a play-in slot — they are just one game back of the 10-seed Thunder in the loss column — but the fans (and seemingly the franchise) have turned their attention toward the lottery, where they currently would pick ninth but could maybe tank their way into a better position (and slightly higher odds of landing in the top three). The Jazz have lost four straight and will have to out-tank the Spurs to make it five, but after that face teams interested in winning the rest of the way (the Celtics, Nets and Lakers this week).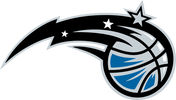 24. Magic 32-44, LW 25). I've written this before — both in this space and in other spots on NBCSports.com — but it's worth repeating: Markelle Fultz has developed into a quality point guard in Orlando. Over his last 10 games, Fultz is averaging 16.3 points a game on 50% shooting overall, and dishing out seven assists a night. Orlando had been on a three-game winning streak before running into the Grizzlies, but the Magic have been no late-season pushover, as the Wizards, Pistons and Cavaliers will find out this week.

25. Pacers (33-43, LW 24). The Pacers have played better defense this season than a year ago (still ranked 25th in the league, but it's been better with Myles Turner replacing Sabonis in the paint), but that hasn't been the case of late when they have regularly been giving up big numbers (140 to the Hawks, 127 to the Mavericks). It's a sign of where this team is mentally to close out the season, and things will not get better having to go up against good and motivated teams — the bucks, Thunder and Cavaliers — this week.

26. Hornets (26-51, LW 27). It's just a coincidence (probably), but the Hornets have gone 4-1 since news broke that owner Michael Jordan was in talks to sell the majority of his share of the team. The shorthanded Hornets have done their part to throw a wrench into the bottom of the West playoff/play-in chase, beating the Mavericks twice and then the Thunder. Those wins are courtesy of the third-best defense in the NBA since the All-Star break, which keeps them in games. Give coach Steve Clifford some credit, but good on the players for not just rolling over and tanking. This week we'll see if Charlotte can cause problems to the East playoff chase with a game against the Bulls and then two against the Raptors, all in Charlotte.

27. Trail Blazers (32-43, LW 26). Portland made it official and shut down Damian Lillard for the season, as was long expected (and it's the right thing to do, the Blazers should be chasing lottery odds at this point, go get that fifth-worst record in the league). Of course, that starts a round of national media speculation about the future of Lillard with the Trail Blazers, even though he has said he plans to play out his career in Portland. The bottom line on this remains clear: Lillard will be a Trail Blazer as long as he wants to be, they will only trade him if he asks out. And Lillard just isn't wired like the stars willing to jump teams to a situation they think is better.
28. Spurs (19-56, LW 29). Zach Collins has been playing maybe the best ball of his NBA career the past 10 games or so. Over his last five Collins is averaging 20.2 points and 7.2 rebounds a game, and he is shooting 44% on five attempts from beyond the arc a game. It's a good sign for the Spurs, as Collins is under contract for next season at $7.7 million. The Spurs can play spoiler this week with games against the Warriors, Kings and Suns.

29. Rockets (18-58, LW 28). Jabari Smith Jr. has shown real growth in his game and comfort level over the course of the season, which will leave a challenge for Stephen Silas next season (if he returns as coach): How to take the ball out of Jalen Green and Kenyon Martin Jr.'s and a little more and get them working off the ball and in more of a balanced, egalitarian offense? As impressive as Green may be athletically, heavy doses of him in isolation is not the path to long-term success. Things are going to be different in Houston next season. How different is the question hanging out there.

30. Pistons (16-59, LW 30). There are silver linings in another ugly season in the Motor City: Jaden Ivey is looking like a real player (and got more opportunities with Cade Cunningham unfortunately out); and James Wiseman might be part of their front-court rotation for a while (although what his next contract looks like will be interesting, it's not going to be for what he hopes). Add a high draft pick to the return of Cade Cunningham next season and there will be reason for hope and to tune in to Pistons games.