That is the Anthony Davis we expected to see this season.
Davis was getting to the rim, knocking shots down from the midrange along the baseline, even hitting threes on his way to 59 points on 34 shots against the Pistons. Plus he pulled down 20 boards. How hot was he? Check out this shot chart.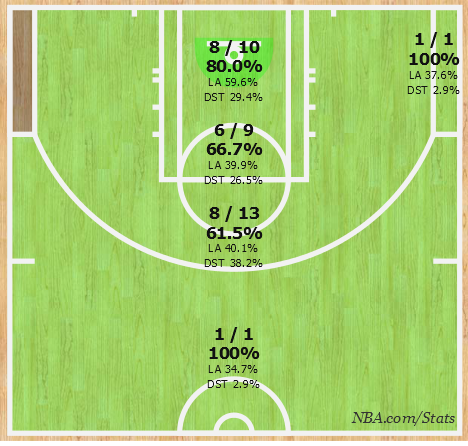 Behind Davis — and 20 points from Jrue Holiday — the Pelicans beat the Pistons 111-106.