There wasn't anything fancy about what DeMarcus Cousins did to the Denver Nuggets Friday night — the team put him in the post, got him the rock and let him got to work near the rim.
It worked. Cousins put up 37 points and grabbed 20 boards in the Kings' 116-110 win over the Nuggets.
Cousins' shot chart tells the story.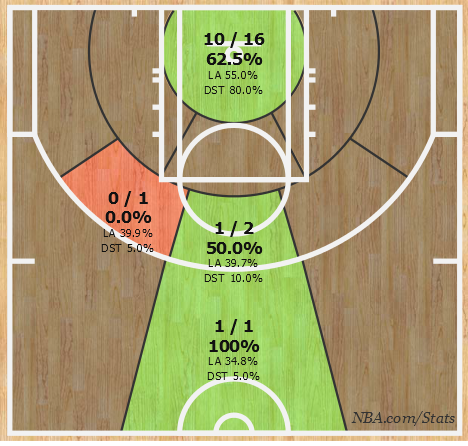 I don't want to tell George Karl how to do his job, but more of this would be a good thing. Nobody is stopping Cousins around the rim.