The first Air Jordan hit the market on April 1, 1985. It was no fool's day joke — in the ensuing 30  plus years Air Jordan has gone on to dominate the basketball shoe market like no other.
Thursday the latest iteration hit the market — the Air Jordan XXX.
They look sweet.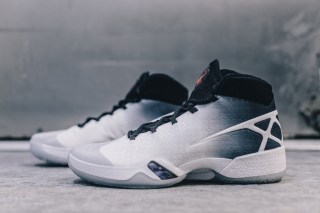 More than looking good, they are the latest in shoe technology. From the press release, speaking with long-time design collaborator for the Jordan brand Tinker Hatfield.
(Hatfield) also recalls that Jordan's singular demand was to "make it look fast," a request augmented by the "XXX" graphic that wraps the heel and extends through the forefoot…

The FlightSpeed architecture of the Air Jordan XX9, Hatfield explains, is "probably the best performing Jordan chassis we'd ever done." Still, Hatfield and Smith didn't just serve up a new herringbone pattern on the Air Jordan XXX. Instead, they drew a new traction system inspired by the Jordan quote: "Excellence is never second place," which has been rendered in 3D to serve the needs of pinnacle athletes, like Russell Westbrook.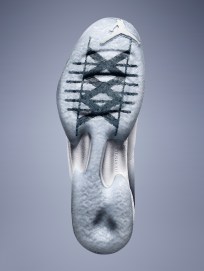 The shoe has an "exclusive mix of woven, knit and printed materials" and maintains the smooth toe that Jordan wants on his shoes.
I know you want a pair. The Air Jordan XXX will be available on February 12, 2016, at a store near you, as well as Jordan.com.