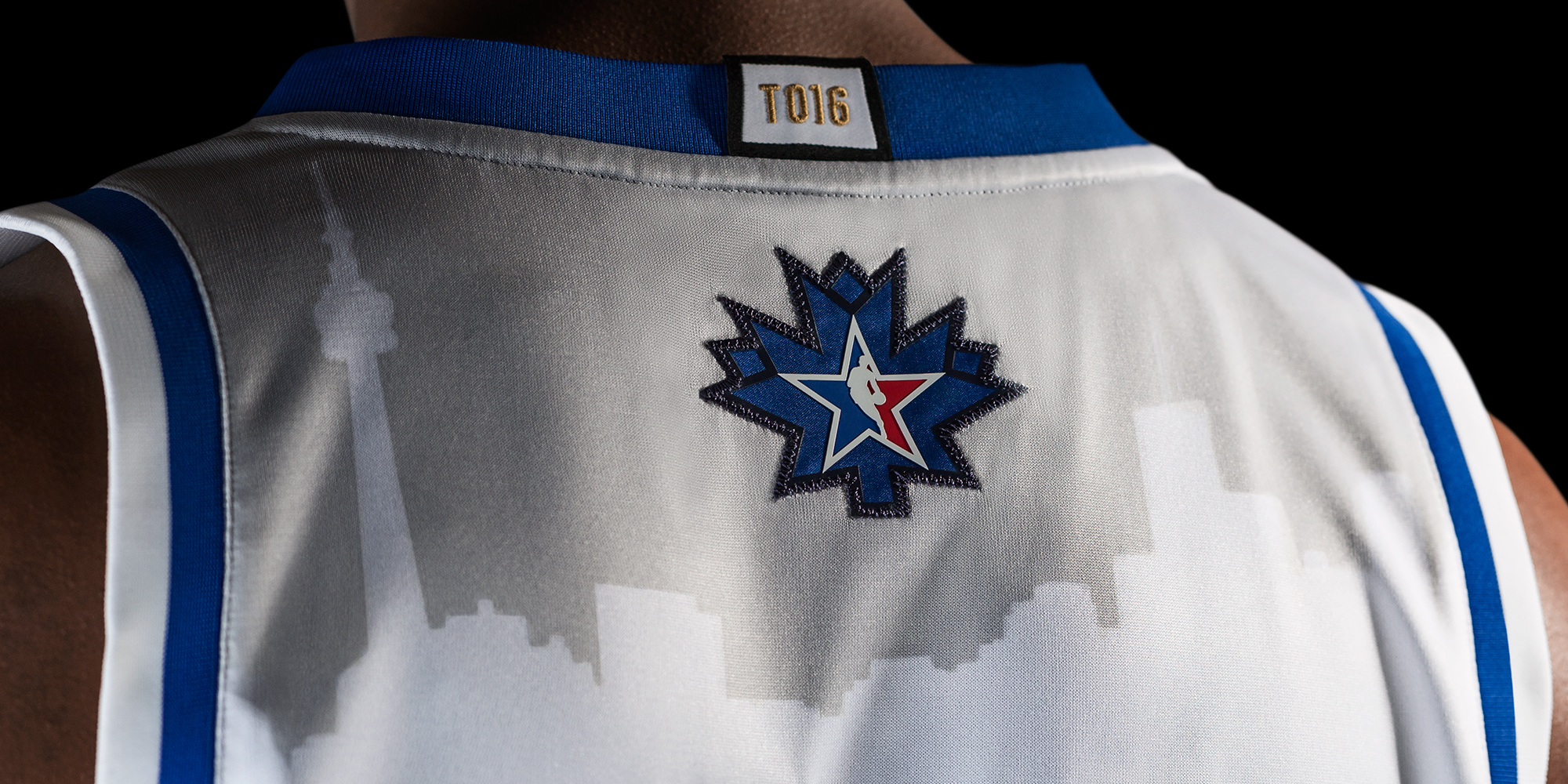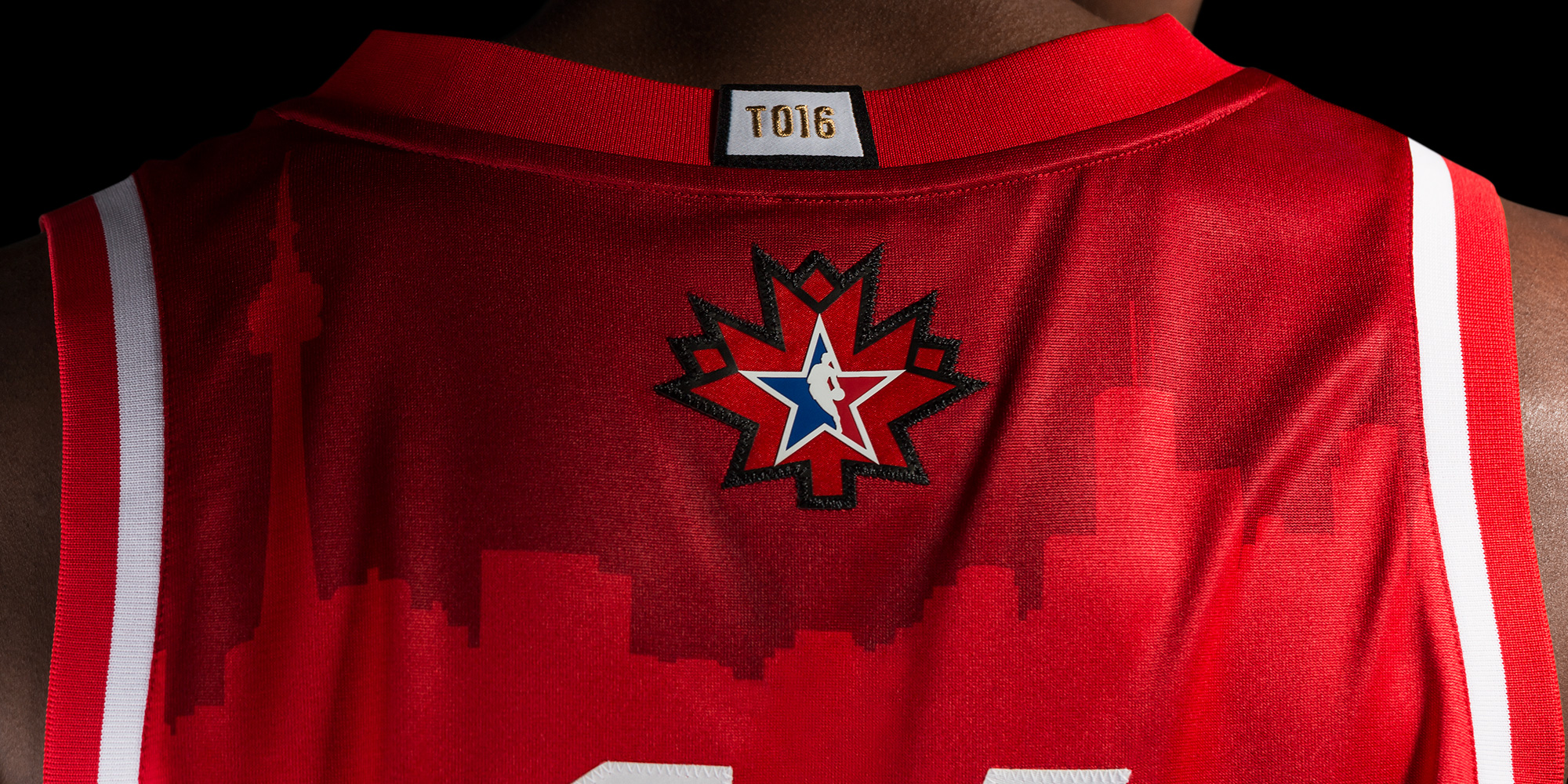 Yes, there's an ad.
But the 2016 NBA All-Star uniforms are so well designed, I didn't even initially notice.
They're simple and clean, have appealing striping and make excellent use of local symbols.
NBA release:
The uniforms incorporate elements indigenous to Canada and pay homage to Toronto's NBA history, passionate basketball fans and cosmopolitan energy.

"This is the first NBA All-Star Game to be played outside the United States, and it is a very exciting time for basketball in Canada," said Chris Grancio, adidas global basketball general manager.  "To honor this global celebration and pay tribute to Toronto – the site of the NBA's first game – we've incorporated design elements that are inspired by the city's basketball history, sports culture and unique fashion scene to make an All-Star collection that players and fans will love."

The red-and-white Western Conference and white-and-blue Eastern Conference uniforms feature a maple leaf overlay on the front of the jerseys as a tribute to the national symbol of Canada, while Toronto's cityscape is featured across the back to represent the host city.  Clean, single-layered fonts are a nod to the NBA's early days in Toronto, where the first NBA game was played on Nov. 1, 1946 between the Toronto Huskies and New York Knickerbockers.

A star patch that incorporates the maple leaf and NBA logo is displayed on the upper back of the uniforms, while black-and-gold jock tags display the Toronto Raptors' alternate team colors and claw logo.  Featured on the jersey's neck liner and shorts' draw strings is a mosaic of flag colors that represent the multinational makeup of the league's players.

The NBA All-Stars will sport warm-ups that embrace Toronto's winter fashion and style.  Black and heather gray fleece jackets include star patches that acknowledge the number of NBA All-Star appearances for each player, while patches on the right zipper pocket call out the game's top accolades, including: Kia NBA Most Valuable Player, Kia NBA Rookie of the Year, NBA All-Star Game MVP and NBA Championships.  The oncourt warm-ups also include a performance fleece shooting shirt and tapered pant with white and gold trim.
I especially like the skyline on the back, but I wonder where players' names will go.
Here are more photos of the uniforms and warmups: