Ten games into the NBA season, Stephen Curry already has three 40-point (or more) games.
The latest came when he dropped 46 on Minnesota Thursday night, shooting 15-of-25 (you can see his buckets from the game above). He is shooting 47 percent from three on the season, he is getting to the line, and he is finishing in the paint better than previous years. There are no weaknesses. Check out his shot chart from this season: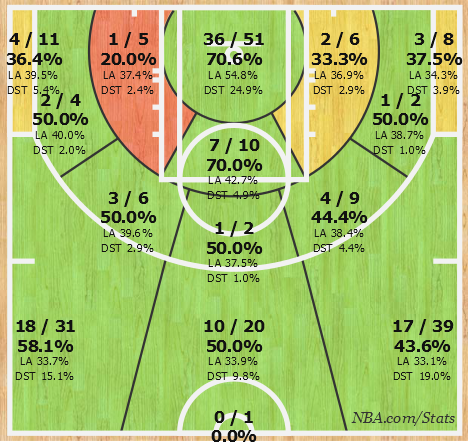 Teams that trap him pay a price. Some teams have gone to putting their best perimeter defender on Klay Thompson in sort of a Michael Jordan/Steve Nash approach of "let him get his but don't let him set up others." Nothing has worked, the Warriors are 10-0, and Curry has been the best player on the planet.
And there is no end in sight.