The death of long-time NBA coach Flip Saunders has saddened the NBA, and you could see that outpouring of grief online Sunday afternoon.
His former players in particularly were saddened by the loss of someone many saw as a mentor. This is just a small fraction of the responses.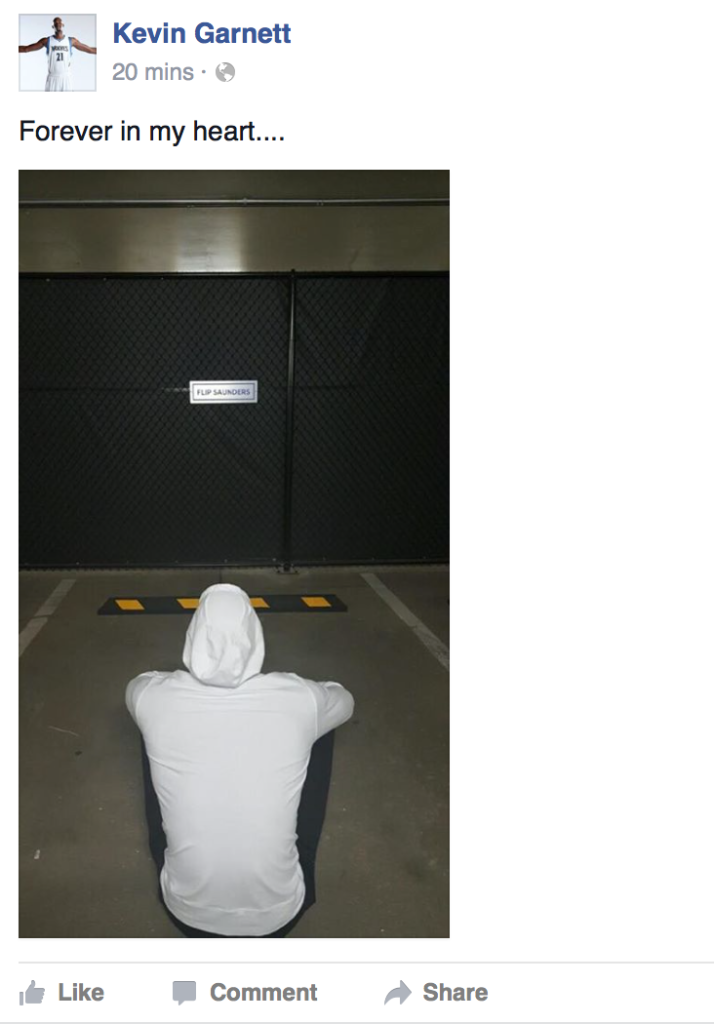 https://instagram.com/p/9RVaduiaMx/
NBA Commissioner Adam Silver released this statement:
"The NBA family is mourning today over the tragic loss of our friend and colleague, Flip Saunders.  With more than 40 years around the game, 20 of them in the NBA, Flip's untimely passing has left a gaping hole in the fabric of our league.  Flip was a beloved figure around the NBA, nowhere more so than in Minnesota, demonstrating a genuine and consistent passion for his players, his team and the game.  On behalf of the NBA, we offer our most sincere condolences to Flip's wife, Debbie, their four children and the entire Minnesota Timberwolves organization."
The condolences flowed from people who had not played for him as well.