Khloe Kardashian and Lamar Odom were estranged, their marriage close to being formally terminated. But there are times in life when you turn up to help the people who need you regardless of past issues, and Kardashian did that for Odom after he was clinging to life in a Las Vegas hospital.
Odom is now back in Los Angeles at a hospital there, with a long road of recovery ahead, but Kardashian released this statement on her website.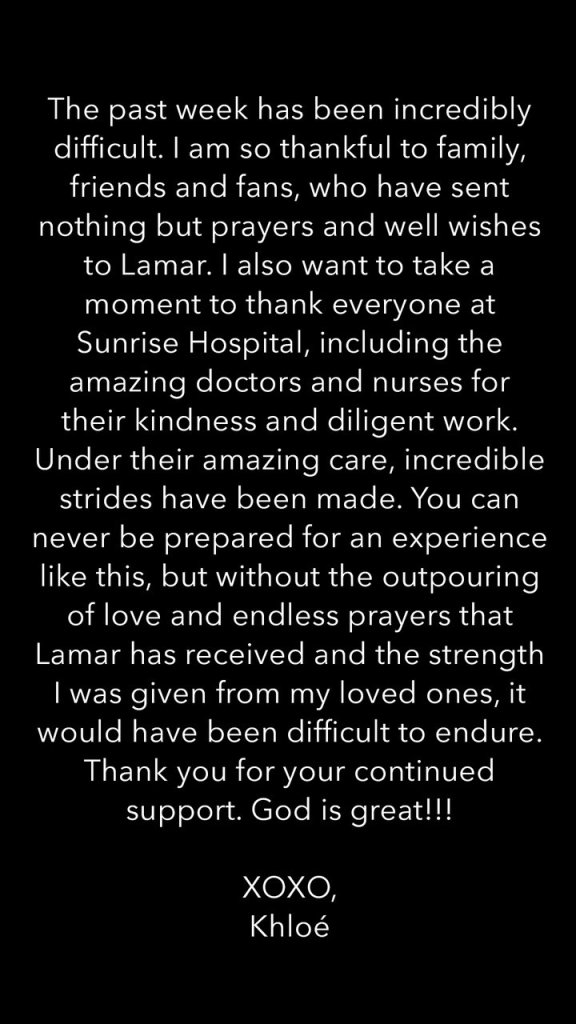 Odom has turned the corner physically after being found unconscious in a Nevada brothel after what can best be described as a three-day bender. That said he is still facing serious physical problems — he is on dialysis, there are questions about the extent of any brain damage from his stroke — but he's got a support system and friends around him who are willing to help.
That's a big start.