Tyronn Lue is an assistant coach with the Cleveland Cavaliers now, but he's known for being on the wrong end of an iconic moment during an otherwise unremarkable 13-year career as a player.
While playing for the Lakers during the 2001 NBA Finals, Lue fell down late in Game 1 as he was attempting to check Allen Iverson. Iverson hit the shot, and stepped over Lue on his way back down the court, and appeared to do so with plenty of disdain.
This happened 14 years ago today, and the Sixers commemorated the event by posting 12 separate photos to their Instagram page which, when viewed as a whole, made up the larger portrait of this memorable moment.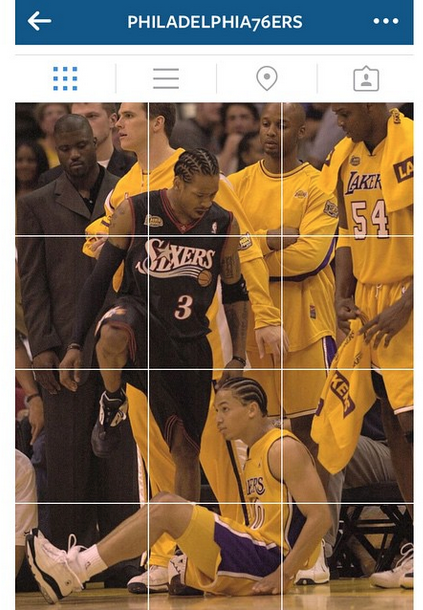 This was pointed out to Lue at Finals media availability, and while he's had a good sense of humor about this play in the past, his response today showcased his competitive nature.
Ty Lue's reaction: "Did they put up the anniversary of my championship ring a couple days later?" https://t.co/mNVVjtkOqI

— J.A. Adande (@jadande) June 6, 2015
As always, scoreboard trumps all.