This year's Cavaliers team is far more talented than the one LeBron James took to the Finals back in 2007, especially on the offensive end of the floor; Kyrie Irving essentially makes that true all by himself.
But throughout Cleveland's run to this point in the postseason, James is still spending too much of his time trying to score out of plays where he ends up in isolation. And according to the numbers, it appears as though it's a trend that needs to stop.
From NBA.com's SportVU Finals preview:
LeBron James has been the individual isolation leader in the playoffs with 192 in 14 games, which is more than the total for every team in the playoffs apart from Houston who totaled 210. James has only shot 37% on shots out of an isolation, and while dominant near the basket shot a total of just 4/24 from beyond the arc.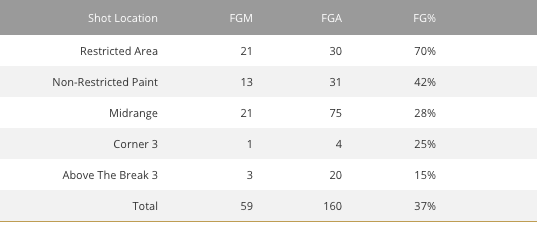 That's way too much isolation, especially when the results look like this.
Irving will need to play a more prominent role in helping to facilitate the offense in the matchup against the Warriors to help James avoid being placed in these situations. And, James should be made aware of what's happening, and what the numbers reflect, in order to be in a position to improve things himself.
If he does insist on attacking this way (or if head coach David Blatt continues to run sets where this is the end result), LeBron needs to force the issue with strong drives all the way to the basket, instead of settling for long jumpers outside — especially those from three-point distance, though he's been relatively brutal from midrange, as well.