You know you're having a good night when your shot chart looks like this: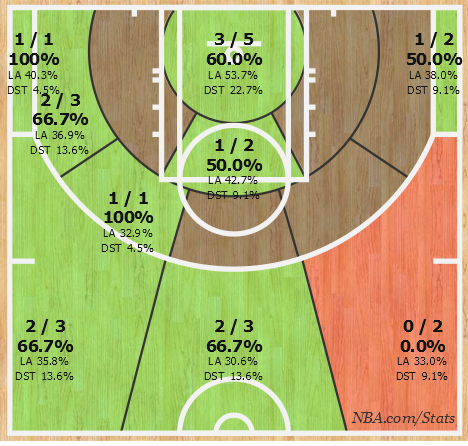 Stephen Curry looked like an MVP as he put up 34 points on 22 shots to lead Golden State to a Game 1 win Tuesday night.
Everything was falling for him — he was 6-of-9 on contested shots. The bigger concern for the Rockets should be that Curry had 13 uncontested looks (hitting seven) — they can't give him that many open looks, they're lucky he didn't put up more points.