An interesting story has made the rounds recently, but it's not nearly as heartwarming as it seems on the surface.
A 10-year old fan once wrote a letter to Jason Kidd, and part of it included an invitation for Kidd to attend his birthday party.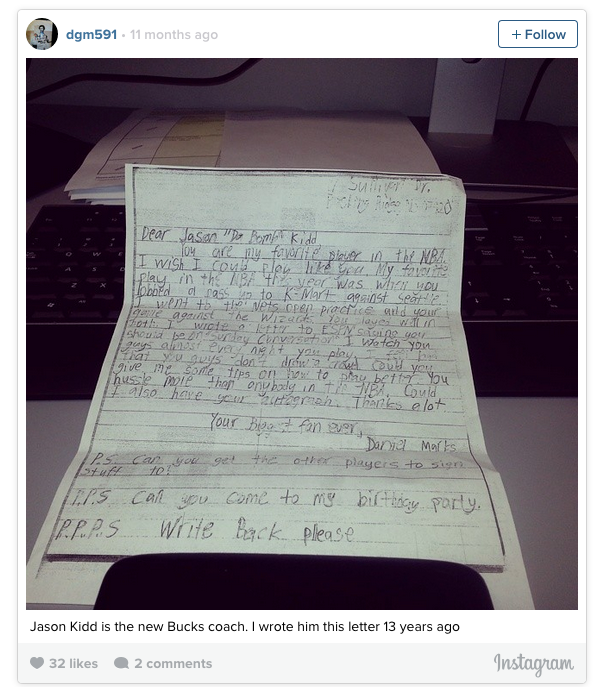 Some 14 years later, Kidd made this fan's dream come true.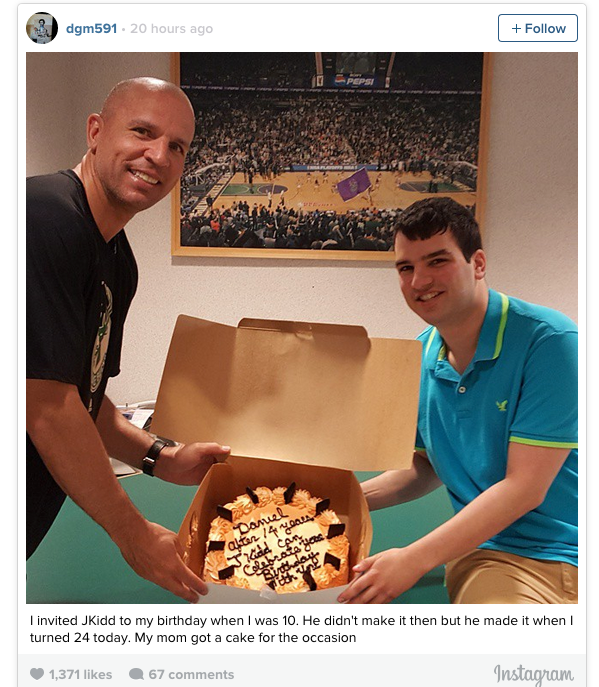 Pretty cool … I guess.
But it becomes less so once you realize that the fan, Daniel Marks, is now an employee of the Milwaukee Bucks — the team Kidd just happens to coach.
The only effort required on Kidd's part likely involved walking down the hall to a conference room to pose for the photo opportunity. It probably was still a nice moment for Marks, though, who now gets to work alongside one of his childhood heroes.
[via ESPN.com]