Mike Conley returned and everything started to go right for the Grizzlies — their offense ran more smoothly, their defense picked up in intensity, and Memphis evened the series with Golden State picking up a win on the road.
You would think playing in a mask for the first time — or having surgery to put two steel plates in your face to fix three fractures — would throw off a guy's shot. Not Conley. He didn't get to the rim, but he knocked down jump shots, tough floaters, and contested threes. Check out this shot chart.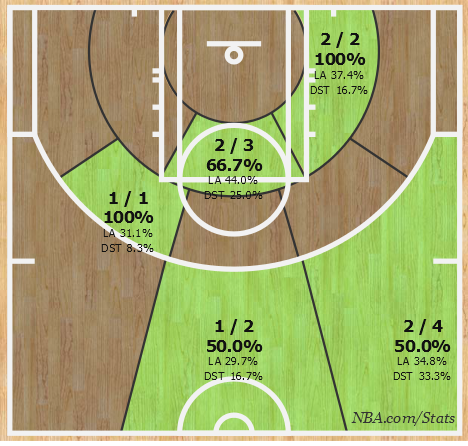 At the other end, he did a good job checking Curry.