It was as insane a comeback, as wild a finish as you will ever see in a playoff game.
The New Orleans Pelicans were in control of this game from the middle of the first quarter on, including their own 17-0 run in the second quarter. The Pelicans were up 20 entering the fourth quarter and 17 with six minutes to go. This was their game to win.
Even up three with :09 left and Golden State with the ball, the Pelicans had a 94.5 percent likelihood to win the game, according to the people over at Numberfire.com. Check out this chart of the win probability during the game (viaNumberfire.com):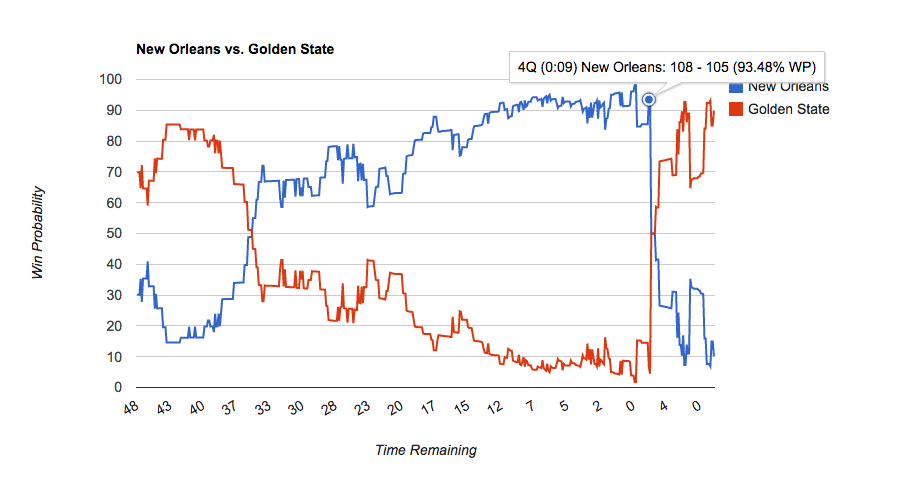 Pelican coach Monty Williams said postgame that he told his charges to foul, don't let them get off a three. Curry did without being fouled, Marreese Speights got the offensive board and dribbled out (he would have been the guy to foul), and Curry got another shot at the three from the corner (and he was fouled on that shot, it just wasn't called).
It was improbable, bordering on the impossible, that the Warriors would make this comeback. With  49 seconds to go they had a five percent chance of winning.
Now it is part of the Warrior's legacy — and part of Stephen Curry's growing personal mythology.