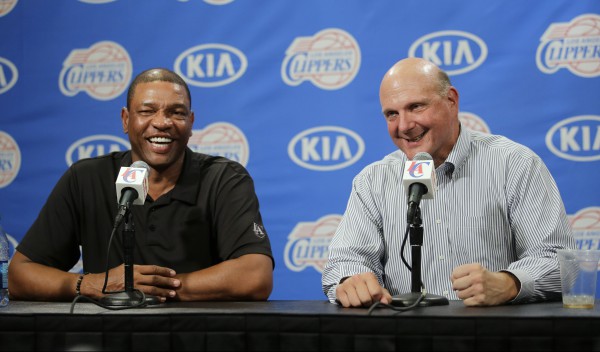 The Lakers just finished up their worst season in franchise history, and missed the playoffs completely for the second straight year.
All that's left, apparently, is for the Clippers add insult to injury.
The Clippers are even taking over the Lakers locker room during the playoffs. pic.twitter.com/fjfJldUXQ1

— Arash Markazi (@ArashMarkazi) April 20, 2015
This is simply the reality of what happens when multiple professional sports franchises share the same arena. The NHL's L.A. Kings, for example, are having their locker room similarly used by ownership of the Clippers' first-round playoff opponent, the San Antonio Spurs.
But there is a segment of the Lakers' rabid fan base that will be as insulted by this as they were when the Clippers covered up all those Lakers championship banners — a gesture which, by the way, was equally as harmless.