The Clippers need a rebrand. Frankly, they needed a rebrand more than a decade ago but when you have the worst owner in pro sports you end up with bad decisions across the board. Or just inaction. I think this tweet from ESPN's Arash Markazi sums it up perfectly.
New Clipper owner Steve Ballmer understands the need for new branding and getting something that differentiates you from the competition (we can debate his success doing that at Microsoft another day). We showed you the other day some leaked images of potential new uniforms — ones that are just unimpressive.
PBT can confirm that a rebranding is planned for this summer. However, what that is going to look like remains up in the air. We hope. The brilliant blog Uniwatch got ahold of some stuff from a presentation shown the Clippers' staff on the rebrand, including these images.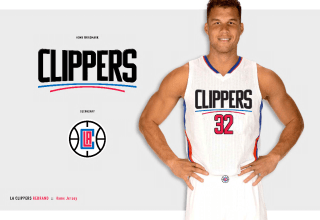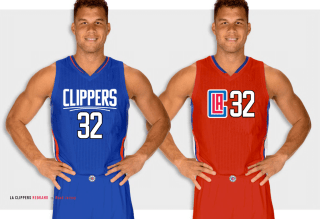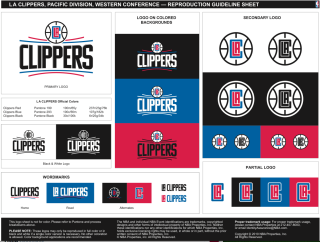 Two thoughts:
First, that is an upgrade over the current design.
Second, I'm still not blown away.
Is this going to be the Clippers' design? Depends on who you ask. From Uniwatch:
Now, you might be saying, "Okay, so somebody proposed this design. But are the Clippers really using it?" Several different sources have confirmed to me that they are.
Markazi heard what I did: Nothing is set in stone yet.
Let's hope that the early reviews prompt changes. We're seeing a new logo coming to Milwaukee that shows you can get mostly positive reviews for a design change, but the Clippers are not there yet.