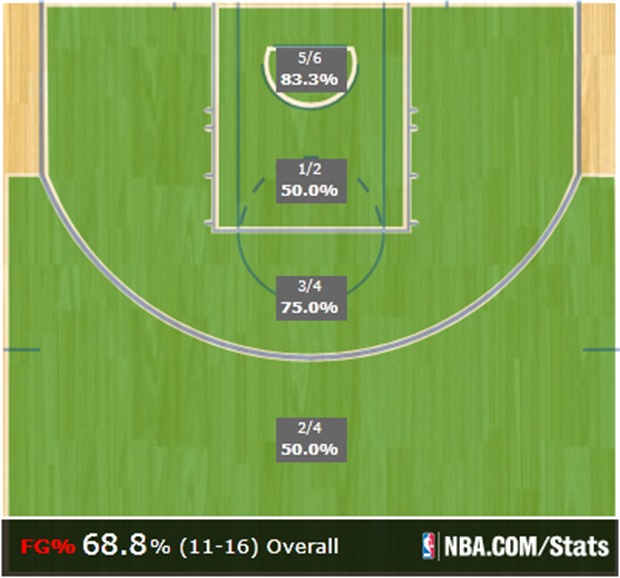 This is why Jrue Holiday has to make tough shots like this.
Russell Westbrook scored 34 (!) points in the first half against the Timberwolves, leading the Thunder to a 76-54 lead.
If Oklahoma City wins and the Pelicans lose to the Spurs, the Thunder make the playoffs. Otherwise, New Orleans gets the final berth in the Western Conference.
Westbrook, who also had six rebounds and four assists can't control what the Pelicans do – they're up 67-53 at the half – but he's darn sure doing his best to ensure Oklahoma City does its part.