With the gravity of Stephen Curry drawing defenders, combined with some good ball movement, Klay Thompson has gotten a lot of clean looks this season. He knocks them down more often than not.
And sometimes when he gets going, there is no stopping him.
That's what happened to Memphis Monday night. Thompson got some easy early buckets inside on cuts, his first couple three point attemtps were not tightly contested, he got a rhythm, and then the floodgates opened. Thompson dropped 26 on the Grizzlies in the second quarter and 42 for the game. He wasn't just volume shooting, he was efficient — check out this shot chart: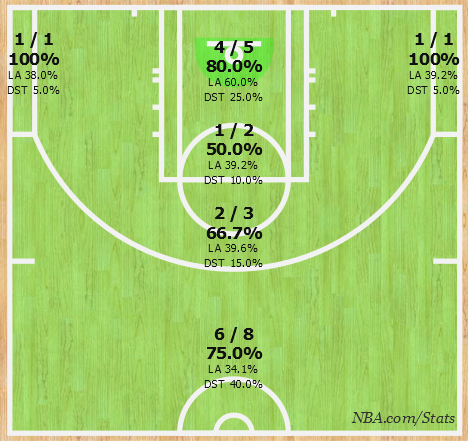 He was key in the Warriors' 111-107 win, which took away the Grizzlies' chance to win their division and be the two seed.