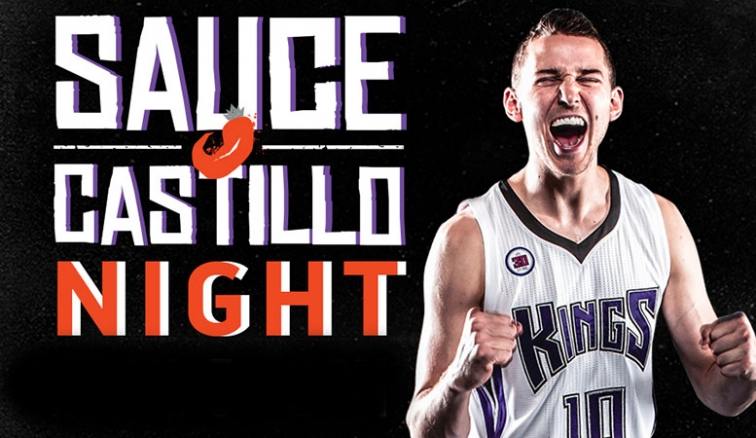 It all started when the closed captioning program translating a Sacramento Kings game didn't know what to do with Nik Stauskas, so when he hit a three it called him "Sauce Castillo."
Andrew Unterberger put it out there on Twitter and just took off. It went viral, as the kids would say. Suddenly it was everywhere — and Stauskas embraced it. Not that he had a choice, nobody but Kobe Bryant gets to nickname themselves.
Now the Kings' organization is taking it to the next level — Sauce Castillo Night.
Every fan in attendance apparently gets a specially labeled bottle of hot sauce — "Born In Canada, Captioned in Sacramento."
I can't wait to see what the closed captioning does with Sim Bhullar.