On a night everybody was watching Kentucky in the NCAA Tournament, Ersan Ilyasova did everything but say "bring on the Wildcats."
The underrated and often overlooked Bucks' forward dropped a career-high 34 points on the Pacers Thursday night, missing his first shot of the night then hitting his next 12. You're not going to see a better shot chart than this.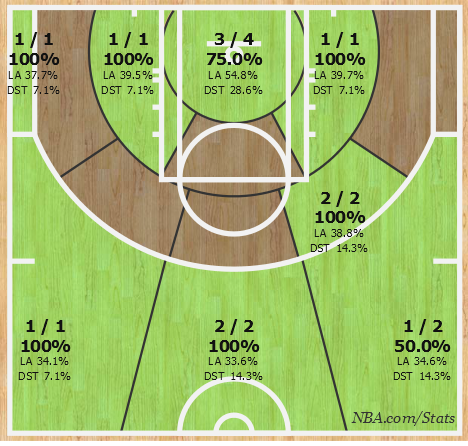 Ilyasova was +19 on the night in a game where the Bucks seemed to be in control then had to hold off the Pacers late charge. Milwaukee had stumbled since the All-Star break, including six straight losses recently, this win and one over Miami Wednesday helps solidify them in the six seed in the East. As for Indiana, this loss puts them half a game behind Boston for the eighth and final playoff spot in the East.