Monta Ellis is the kind of player that makes you believe in the hot hand theory. When his shooting is cold, it is Antartica icy. Like his 3-for-9 the other night against Memphis or his 8-of-20 against OKC a couple games before that.
But the hot hand was back on Tuesday night against the Spurs — Ellis had 38 points total, 23 in the second half as Dallas pulled away and picked up a win over San Antonio. Ellis was getting to the rim but also hitting his midrange shots (the threes were more inconsistent).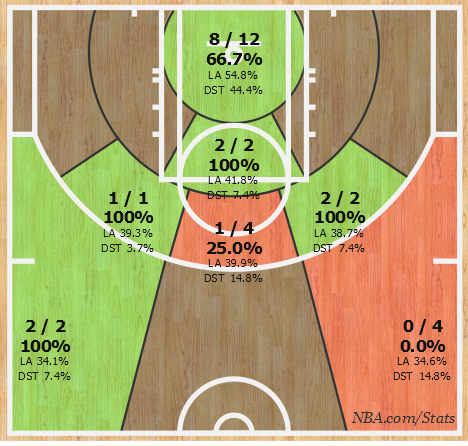 When Ellis is knocking down shots like that Dallas is a difficult team to beat (and they have other guys who can get hot also, like Dirk Nowitzki). Will that be enough come the playoffs? Maybe not, but the Mavs provided another reminder that this year's Western Conference playoffs will be a bloodbath with tough series every round. And guys who can just take over games everywhere.
It's going to be fun for us fans. I don't so much envy the coaches.