James Harden kept making his MVP case Thursday night — he dropped a career-high 50 points on the Denver Nuggets in a needed Rockets win. With the victory, the Rockets move a game up on Portland for the No. 3 seed in the West.
Harden did his damage all game long and in the most Harden of ways — he attacked, he got to the rim, and he got to the line. He was 12-of-27 shooting but was 22-of-25 from the free throw line. Just look at his shot chart.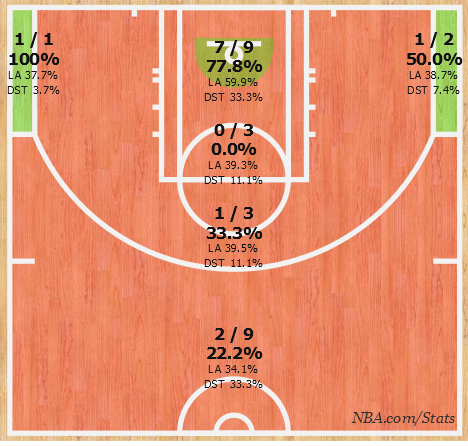 One of those corner threes was the 50 you see in the video above.
He also did this.