LeBron James whipped a pass to James Jones in the corner against the Mavericks tonight, and Jones hit a 3-pointer to put LeBron in record book. Again.
LeBron – who already held franchise record for points and steals – broke the Cavaliers record for career assists. With 4,207 assists, LeBron moved out of a tie with Mark Price.
Here's how LeBron ranks among all franchise leaders for assists: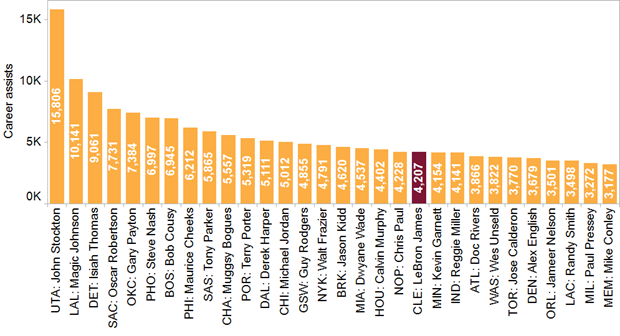 Yes, it's weird seeing Gary Payton as the Thunder leader.