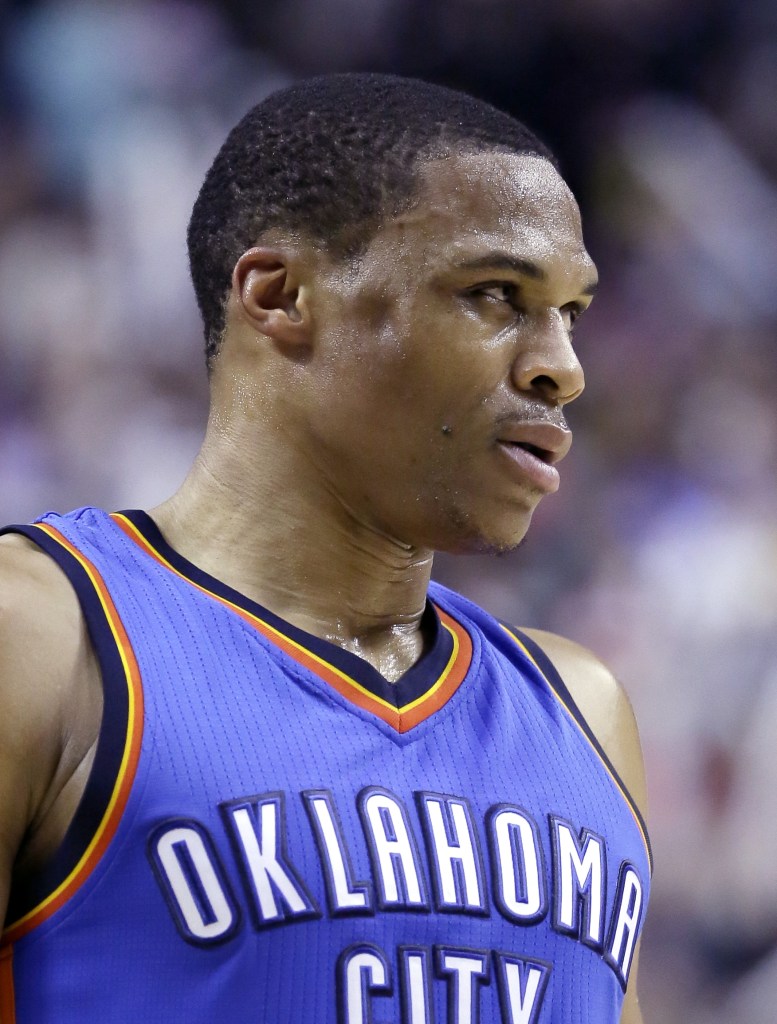 From Adrian Wojnarowski of Yahoo Sports:
After missing one game because of a facial surgery, Oklahoma City Thunder guard Russell Westbrook will likely return Wednesday night against Philadelphia – wearing a protective mask, league sources told Yahoo Sports.

There is still a final determination to be made, but Westbrook is expected to play barring an unforeseen setback, league sources told Yahoo Sports.

Westbrook is scheduled to go through parts of the Thunder's practice on Tuesday, a league source said.
Russell Westbrook suffered a fractured cheekbone Friday night, one that left a dent in the side of his face. He underwent a procedure to repair the injury, and it wasn't expected to keep him out very long at all.
His return is obviously good news for the Thunder, who are still without Kevin Durant after he underwent an additional procedure relating to the foot injury he suffered earlier this year.
Announcement: Pro Basketball Talk's partner FanDuel is hosting a one-day $300,000 Fantasy Basketball league for Tuesday's NBA games. It's $25 to join and first prize is $30,000. Starts at 7pm ET on Tuesday. Here's the FanDuel link.
Oklahoma City is currently in the eighth and final playoff spot out West, and holds a one-game lead over the Pelicans in the Conference standings.