With 2.5 seconds left in the game and his Thunder down three to the Trail Blazers, Russell Westbrook drew a foul in the act of shooting and got three free throws. Hit them all and overtime was likely, but he missed the first one. He made the second then intentionally tried to miss the third (it bounced in), and as he took that final shot he charged forward trying to get the rebound.
Westbrook fell to the floor and while trying to get back up was incidentally kneed in the head by teammate Andre Roberson.
After that, there was a visible dent in Westbrook's head. You can see it in this photo.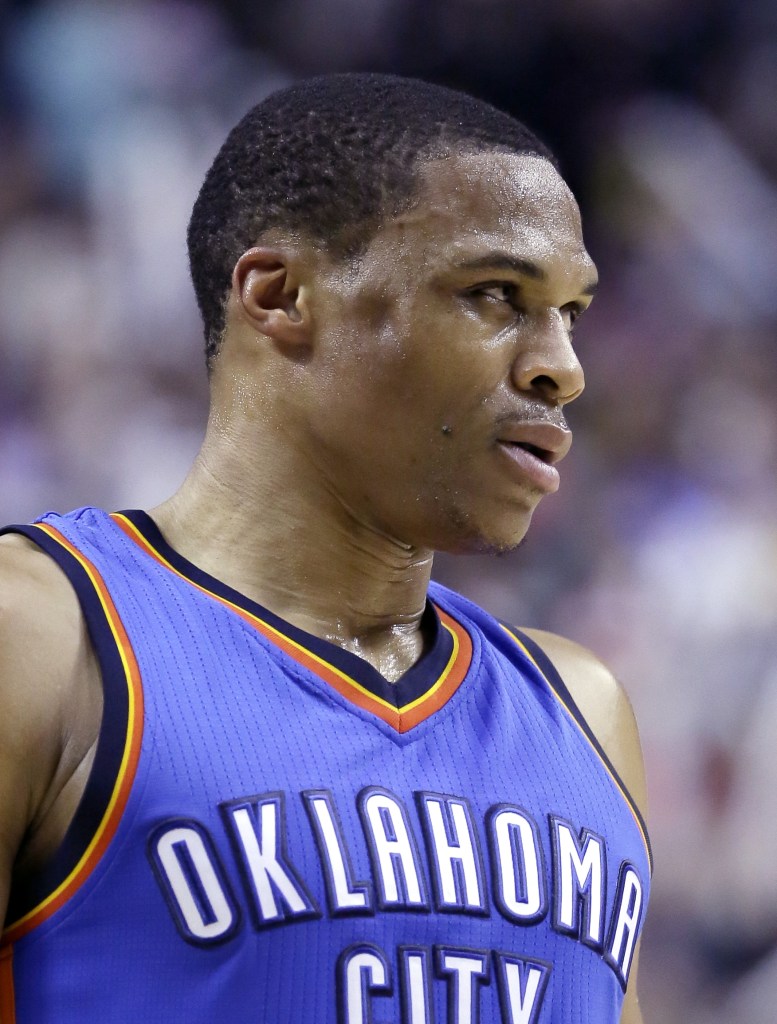 Westbrook was evaluated by doctors after the game but did not speak to the media.
There are concerns the dent could be the sign if something more serious, reports Royce Young of ESPN.