The Suns and Thunder played a barn burner on Thursday night, and overtime thriller that would have been worth staying up late for on the East Coast.
If you just look at the stat line, you'd see Russell Westbrook's triple-double — 39 points, 14 rebounds, 11 assists — and think he was the best player on the court. But he was far from efficient, missing his first eight shots of the night and taking 38 to get his 39 points. That said he had 19 points in the fourth quarter and overtime.
Then there was the Suns' Eric Bledsoe: 28 points, 13 rebounds, nine assists. One dime short of the triple-double. Then check out his shot chart: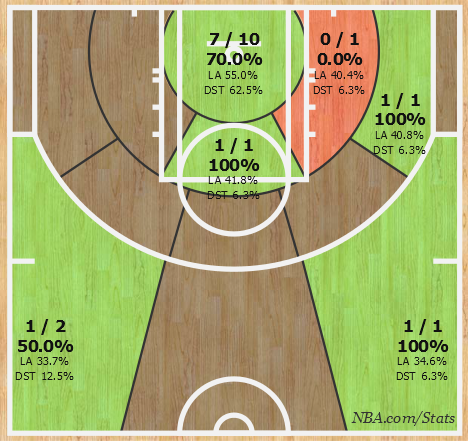 These two guys put on a show.