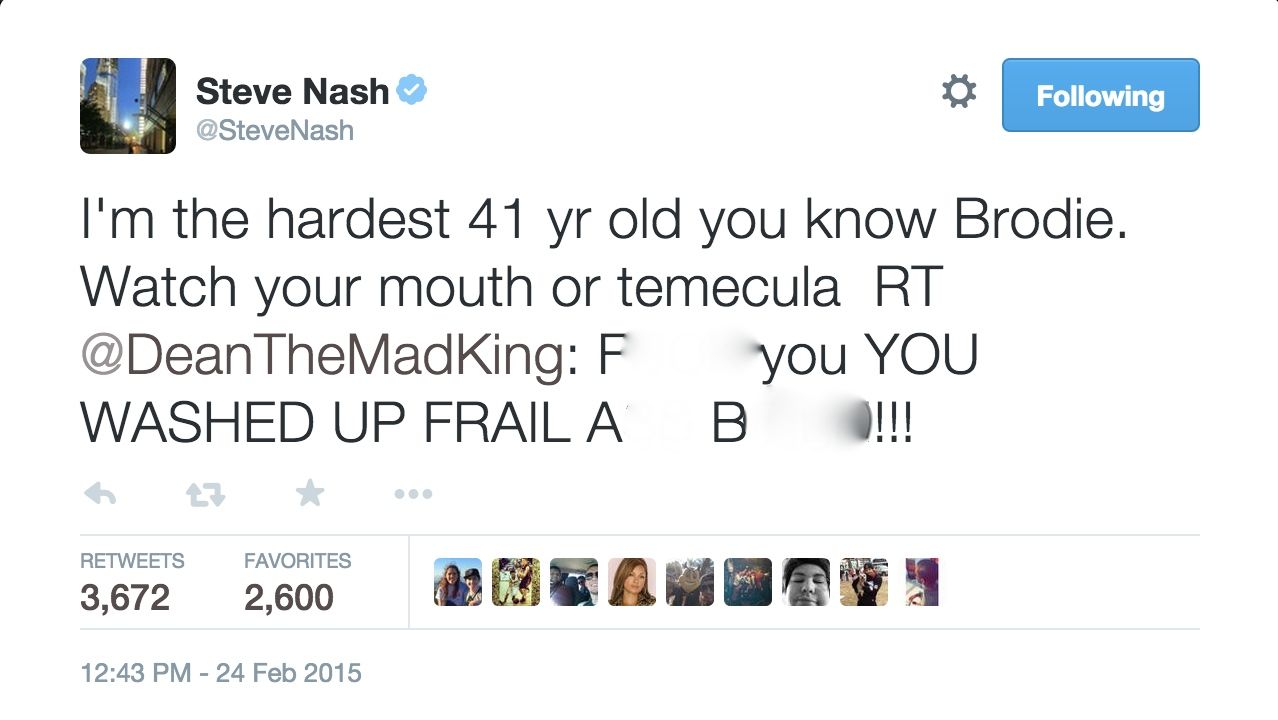 Steve Nash is a favorite whipping boy of some frustrated Lakers fans who see him as a guy the team spent a lot of money on but has barely played for the team. It speaks to the depth of knowledge of said Lakers fans who: 1) Don't blame management for bringing in a guy pushing 40 and saying he's a foundational piece; 2) Do blame one of the most well condition and hard working players in the game because an injury did knock him out.
Nash got called out by one of these "brilliant" Lakers fans on Twitter — and he had the best comeback.
And if you don't get the Temecula reference, you have some reading to do.
Nash has been out all season with a nerve issue that runs from his back down into his leg. He worked hard at both rehab and trying to train his body to move differently and not aggravate the injury, but to no success.
Nash was on Twitter live-tweeting the big Champions League soccer match between Barcelona and Manchester City.