All-Star week is upon us, and as part of the festivities, we'll have a series of posts that are intended to give you an inside look at what's going down on the streets of NYC. This time: A tour of Nike's new SNKRS app, as well as the special pop-up shop where it was introduced.
NEW YORK — The folks at Nike have a lot going on all around New York for All-Star week in NYC, turning it into Zoom City as part of a celebration for the basketball world descending on the country's biggest stage.
The SNKRS pop-up shop, located at 348 Bowery and only here for the weekend, might be the brand's most eye-catching space.
A giant LED display slows traffic and causes pedestrians to stop and whip out their phones for photos and video, and looks like a large shoe box in some of its cooler incarnations.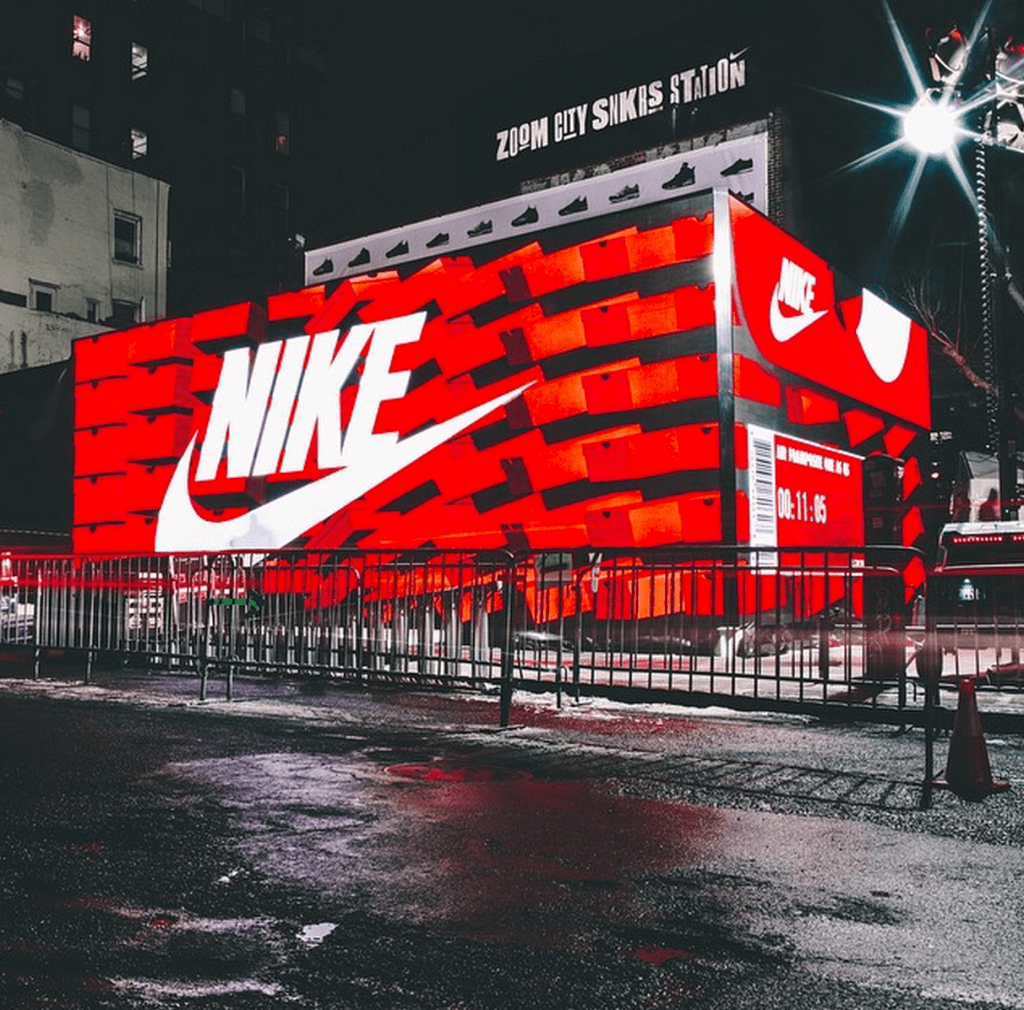 The shop is small, and consumers must RSVP in advance for an hour-long window in which they'll be allowed to shop. The catch is that each window will feature a handful of different sneakers to choose from, with some more limited than others and the shoes coming in a variety of styles — from skateboarding, to lifestyle, to of course Nike Basketball performance footwear, as well as Jordan Brand retros.
The shop was where the company held demonstrations of its new SNKRS mobile app for media members earlier this week, and it should make the shoe-buying experience for fans not only easier, but far more engaging.
The app allows you to "follow" different models, which will then be added to your feed — so you won't be bombarded with information on every release, only the ones that are truly of interest. You can receive notifications days or weeks out for when something new will drop, and with just a couple of clicks and an authentication, you can quickly buy a pair right within the app itself.
Check out the video below for an overview of all the features. Nike SNKRS will launch later this spring for iOS, with an Android version launching soon afterward. Fans in NYC can get early access to the iOS version by visiting the SNKRS shop this weekend.