The Warriors have unveiled a special Chinese New Year jersey that the team will debut on Friday, February 20 when they play the San Antonio Spurs at Oracle Arena. They will wear them three more times throughout the season.
The jerseys are black and feature the Bay Bridge logo on the Warriors' regular home uniforms, but the word "Warriors" appears as Chinese characters instead of written out in English.
From the team's press release: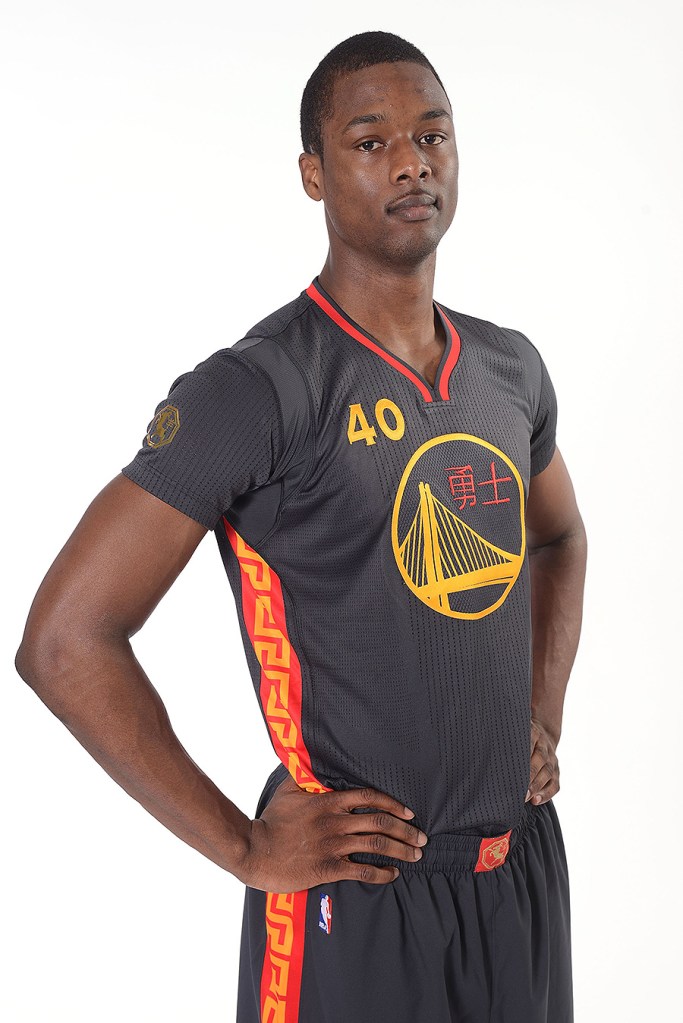 "We have been working with the NBA for two years now on our Chinese New Year uniforms to recognize the tremendous fan base that our Asian community represents," said Warriors President and Chief Operating Officer Rick Welts. "Connecting with our Asian community is a priority for our organization and we are proud that we are going to be one of two teams in the NBA to debut a Chinese New Year themed uniform as a way to thank our fans here in the Bay Area and abroad in China."

Created by adidas, the Warriors Chinese New Year uniforms feature the Slate as its primary color, the same color the Warriors wear on Slate Saturdays where the team wears their Slate Alternate Uniforms for every Saturday home and away game throughout the 2014-15 season. The Chinese New Year uniform also feature red and yellow throughout the uniform representing Chinese heritage with the yellow also representing the Warriors. The front of the uniform reads "Warriors" in Chinese and features the year of the animal that appears in the Chinese calendar on the sleeve and the waistline of the shorts, this year featuring the year of the goat.
I'm not huge on sleeved jerseys, but they've been a massive success for the league, and the design of the Warriors' Chinese New Year jersey is pretty cool and creative. The black/red/yellow color scheme works with the Warriors' logo, and it's a great way to honor the NBA's growing presence in China.
Here are some more photos: