DeMar DeRozan recently asked fans on Twitter to log on to NIKEiD and design Kobe 9 EM shoes to match the Raptors' 20th anniversary night uniforms.
It was a contest of sorts, where the fans could not only see DeRozan wearing their very own design if it was one that was chosen, but they'd also receive the pair they designed if they submitted a winning selection.
DeRozan picked out the winners, the first of which was designed by Kevin Xie (@Xie888 on Twitter) and features the "moonwalk" print designed in Raptors colors.
Here's a closeup look at DeRozan wearing it during Friday night's contest against the Hawks.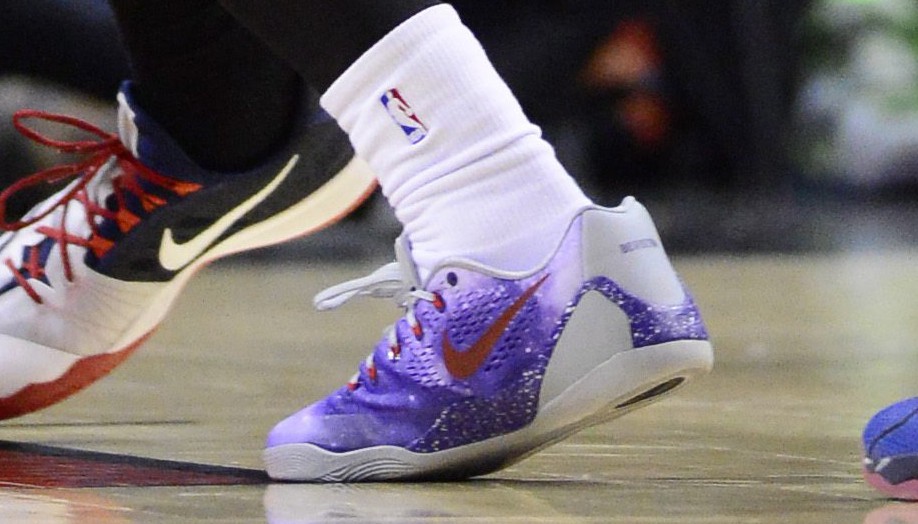 Finally, here's a look at all five designs that DeRozan picked from the many that were submitted.