LeBron James — the man who sold his return to Cleveland as part of his love of all things Ohio — may be playing Tuesday night in Phoenix (and the Cavs could use him), but Monday night he was in Dallas.
Why? He was watching his Ohio State Buckeyes win the first-ever College Football Playoff National Championship. After the game he was down on field talking to quarterback Cardale Jones and celebrating with the players.
Looks like he was having a good time — as all of Buckeye fans were.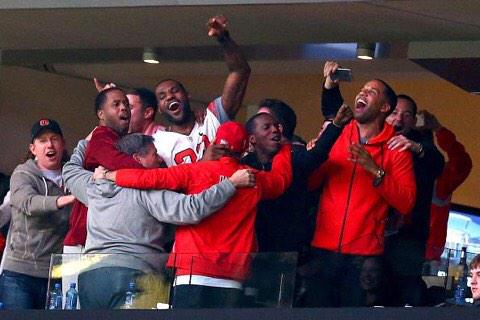 For the record, LeBron practiced with the Cavaliers on Monday. He got permission from the team to travel to Phoenix for Tuesday's game separate from the team so he could attend the game.
Later LeBron tweeted this.