With 10 rebounds in the Spurs' win over the Pelicans yesterday, Tim Duncan passed Walt Bellamy to move into the top 10 in all-time rebounds.
That's a nice milestone, but I couldn't help but think Duncan – who has had such a long and productive career – would rank higher than 10th.
What gives?
Here are the 10 players with the most rebounds in NBA history?
If you notice, that list – with the exception of Kevin Garnett – is skewed toward players whose careers occurred quite some time ago. That's not a coincidence.
Teams used to miss a lot more often, creating more rebounding opportunities.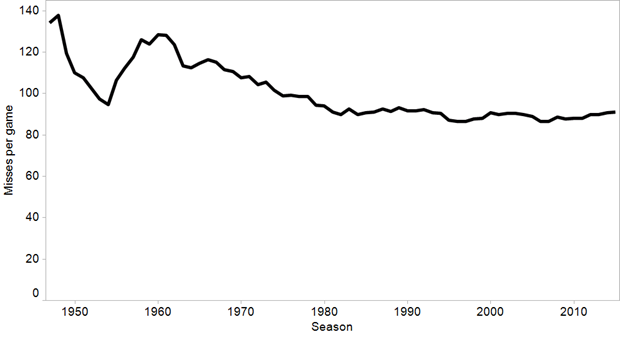 And why did they miss more often?
For one, they didn't shoot as well: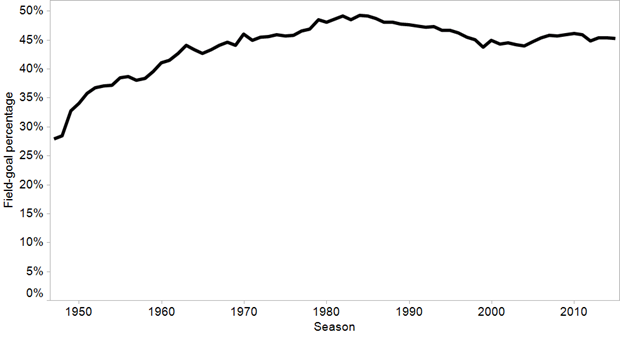 They also used to play faster, which means more shots, which means more misses, which means more rebounds. (Pace not available until the 1973-74 season.)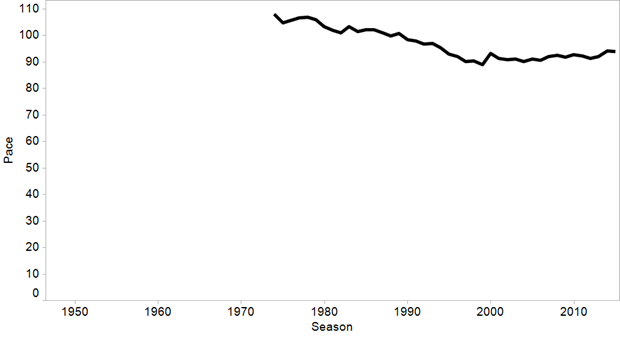 So why doesn't Duncan rank higher? He didn't have as many opportunities to grab rebounds as his predecessors.
Here's another look at that top 10, with each player's rebound percentage – the percentage of possible rebounds he grabbed while on the floor (Rebounding percentage wasn't available for 1972-73 and prior, including all of Bill Russell's career.)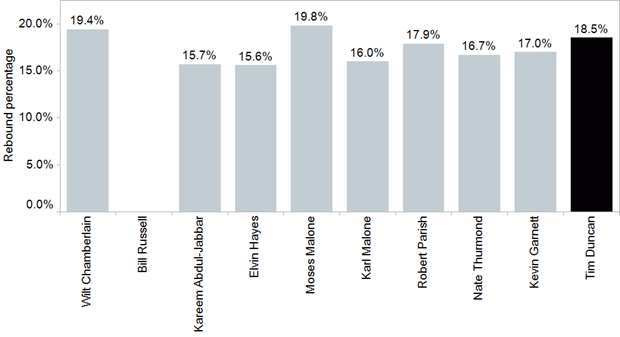 So, no, Duncan doesn't rank any higher than No. 10 in total rebounds. But in terms of his quality as a rebounder, I'd rate him a little higher.