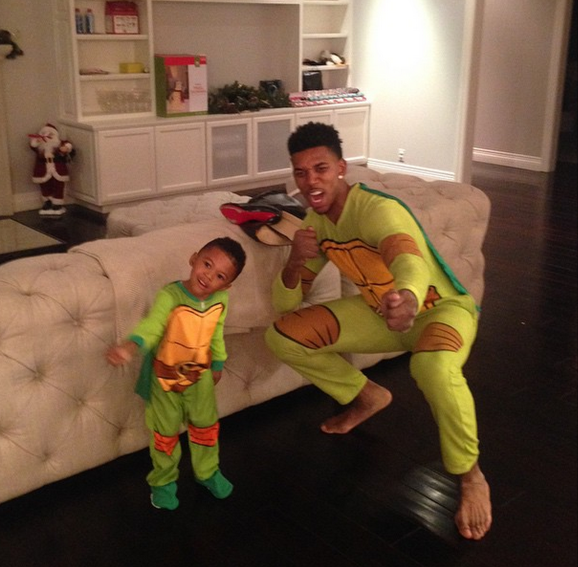 Caption from Nick Young's Instagram: "It's that time of year … Hot chocolate and onesies and ninja turtles"
Shouldn't pizza be part of that equation?
Maybe it's because all my children are girls, but this time of year does not include the Teenage Mutant Ninja Turtles, it's more Santa based. There are some reindeer thrown in.
Still, that is awesome. And so Nick Young.