NEW YORK — Carmelo Anthony was Jordan Brand's first signature athlete, and as he appeared at the Terminal 23 space in Midtown Manhattan this week to introduce the 11th incarnation of his personal sneaker, it was a time for reflecting on a journey which began long before his NBA career ever got started.
During an intimate event with a small group of media, Anthony walked us through some of the pivotal times in his personal history, while speaking comfortably and in his own words about his interest in sneakers, and the inspirations behind the four initial colorways of the Jordan Melo M11.
Standing next to some large displays which mapped out specific points in his past, Anthony discussed some of the moments that were important to him in getting to where he is today.
He talked about growing up in Baltimore, not far from the rough parts of town that were featured in the HBO series The Wire, and how as a teenager the recreation center where he would regularly go to play basketball abruptly closed.
Anthony was shaken by the news at the time, and admitted he briefly didn't know where to turn. The event stuck with him, so much so that he had a similar center of his own built in a nearby neighborhood as soon as he had the financial ability to do so.
There were some lighter topics covered, too. During Anthony's playing days in Denver, he said at the time it was difficult to find a place in the city where he could get his hair regularly attended to. Since he got tired of paying exorbitant amounts of money to fly in stylists to keep his cornrows properly maintained, Anthony opened his own barber shop just to make things a little easier.
After the storytelling portion, it was on to the sneakers.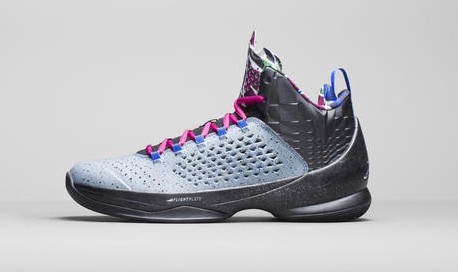 Anthony was heavily involved in the design process, as he has been since the inception of his Jordan Brand relationship. He talked about how exciting it is that he's working with some of the world's leading designers in the field, after he used to get in trouble as a kid for drawing sneakers on his desk at school.
The Jordan Melo M11 comes in four initial colorways — the one above is named Concrete Island, inspired by the streets of New York, where Anthony admitted it takes a certain kind of personality to be able to play for the people of this famously tough city.
There's a model called Red Hook Sunset, inspired by the Red Hook projects in Brooklyn where Anthony was born.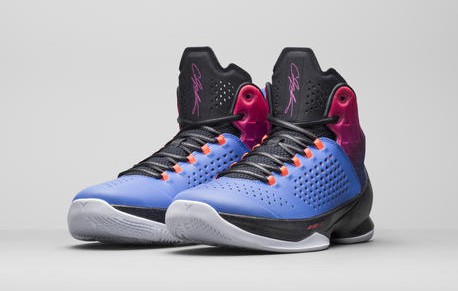 There's a model in the classic red, white and black colorway that the brand has become known for — named the Jordan Family as Anthony's tribute to the man who started it all.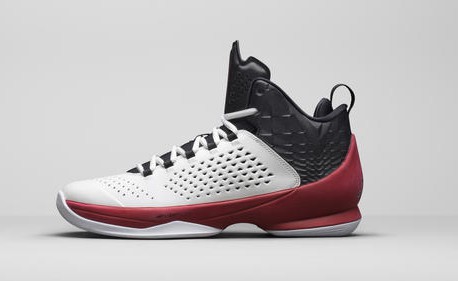 Finally, there's a black and gold model with an icy sole that Anthony admitted was his favorite — and after getting a hands-on look at all of them in person, while the details and colors on the Concrete Island version really pop, it's difficult to disagree. This one has yet to be named, and fans had the opportunity to vote on that the night of the launch, with the winner expected to be announced sometime soon.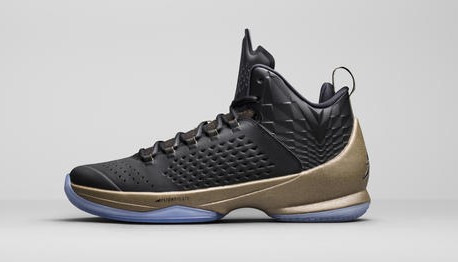 As for the feel and performance, the M11 is much lighter than last season's M10. A synthetic leather upper provides plenty of durability, while the brand's Flight Plate technology is once again employed in order to give maximum cushioning in the forefoot with plenty of bounce.
Check out the gallery below for some additional photos from the event. All four colorways are available for pre-order now, with a ship date of Jan. 3.
MORE:
Reviewing the Air Jordan XX9, after testing the shoes at Michael Jordan's house
Chris Paul hoops with media at launch of his Jordan Brand CP3.VIII
Nike Basketball adds Kyrie Irving to its exclusive signature athlete roster