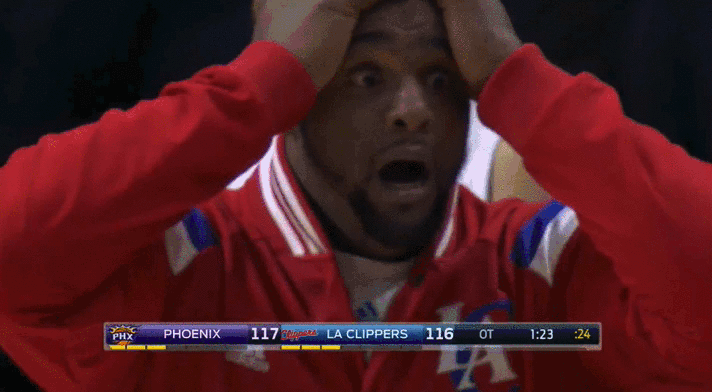 LOS ANGELES — This might have been the best moment from the Clippers win Monday night over the Suns. And yes, I'm including Blake Griffin's game winner.
During the overtime, in a battle for a rebound off a Suns miss, a Suns player tipped the ball out-of-bounds and it was pretty clear. Except the referee called it off the Clippers.
What you see was "Big Baby" Glen Davis' reaction. (The rest of the bench, including Doc Rivers, blew up, too.)
It instantly became a running gag on twitter, with people putting in captions like "Big Baby's reaction when he gets to McDonald's at 11:10 and can't get a McGriddle." Reddit's NBA users had a lot of fun with it.
By the way, the referees reviewed and overturned the call.