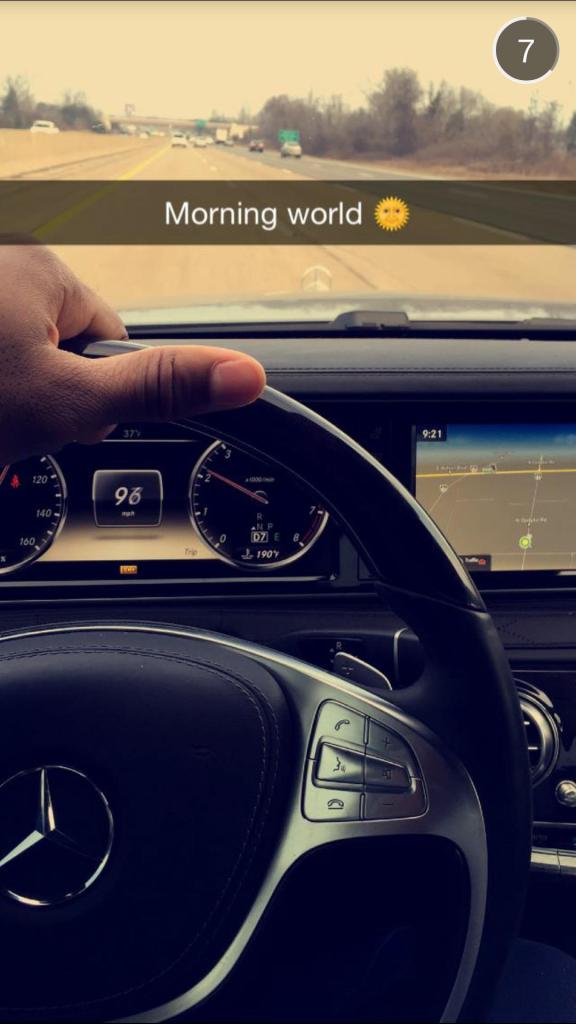 It's been a few years since I took a DMV test to renew my driver's license, but I'm fairly sure taking a picture with your camera phone of you driving almost 100 is frowned upon.
That's just what Piston's big man Andre Drummond did. He posted the above photo on Snapchat, we'll give him the benefit of the doubt and say he was on his way to the Palace of Auburn Hills. It was picked up by Bryan Rose at Fansided.com. So yes, he got asked about it and owned up to it after the game Saturday, reports the Associated Press.
"I'll own up to it. It was a silly mistake. I've just got to move forward from it. It won't happen again."
I'll admit, it's fun to drive that fast (um… so I've heard). But if you're a professional athlete with a lot of social media followers you may not want to post a photo of it.
By the way, the Pistons lost at home to the 76ers on Saturday night, so Drummond and his teammates have a lot to be embarrassed about.