Derrick Rose chose to join the masses around the country in protesting the decision by a grand jury in Staten Island, New York not to indict police officer Daniel Pantoleo in the choking death of Eric Garner.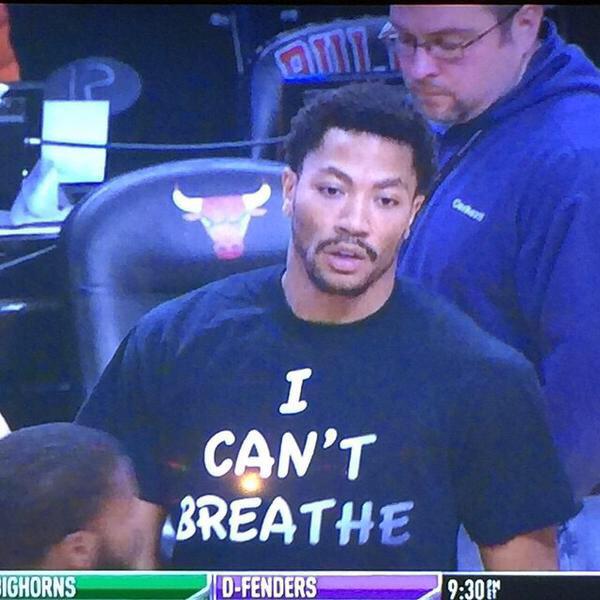 More detail on what Rose's shirt is referencing, via NBC News:
Thousands of demonstrators have turned out in New York City each night following Wednesday's decision by a grand jury not to indict white police officer Daniel Pantaleo in the death of Garner, 43, on July 17.

The words Garner gasped as he was being restrained — "I can't breathe" — have become a rallying cry in protests against excessive force by police, and have inspired protests in other cities across the country. Demonstrations continued Saturday with hundreds staging another "die-in" in Grand Central Terminal.

There were also protests against police brutality Saturday in Los Angeles, in Portland, Ore., Washington, D.C., and other cities.
Rose is one of the league's more quiet superstars. Obviously this was a cause he felt was worthy of his voice.