The Associated Press succinctly summed up the troubling news that came out of Ferguson, MO on Monday night.
A grand jury declined Monday to indict white police officer Darren Wilson in the death of Michael Brown, the unarmed, black 18-year-old whose fatal shooting sparked weeks of sometimes-violent protests and inflamed deep racial tensions between many African-Americans and police.

Moments after the announcement by St. Louis County's top prosecutor, crowds began pouring into Ferguson streets to protest the decision. Some taunted police, broke windows and vandalized cars. Within a few hours, several large buildings were ablaze, and frequent gunfire was heard. Officers used tear gas to try to disperse some of the gatherings.
LeBron James took to his Instagram page to speak on the matter, posting the image below with a caption that read:
"As a society how do we do better and stop things like this happening time after time!! I'm so sorry to these families. Violence is not the answer people. Retaliation isn't the solution as well. #PrayersUpToTheFamilies #WeHaveToDoBetter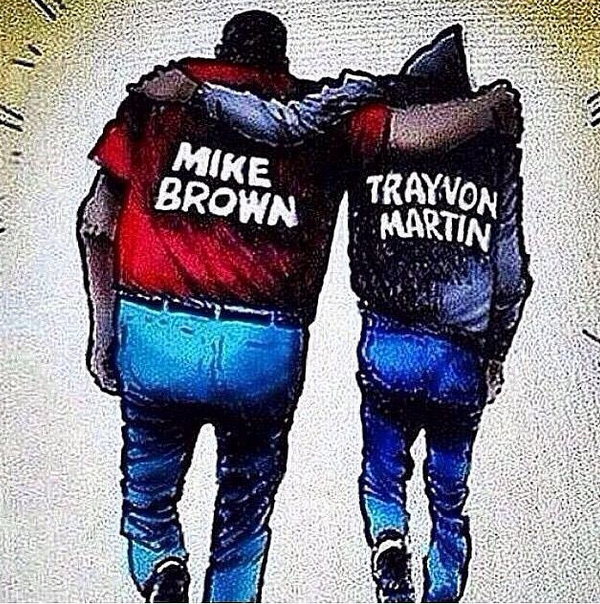 James and his Miami Heat teammates acted in similar support of Trayvon Martin back in 2012.
Kobe Bryant posted a more strongly-worded message to his Twitter page.
Steve Nash weighed in, as well.