Unstoppable.
There was nothing the Utah Jazz could do because we know Anthony Davis can finish at the rim but when he is 6-of-9 from the midrange, you are doomed. He can put it on the floor and attack or just knock it down over you. Check out his shot chart from Saturday night.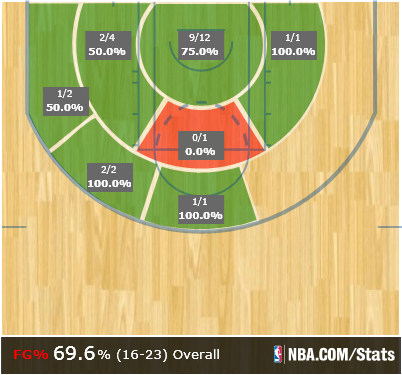 Davis finished with 43 points on 23 shots, plus had 14 rebounds on the night. The Pelicans beat the Jazz 106-94, despite Gordon Hayward's 31 points.
Anthony Davis. Unstoppable.