Josh Smith scored scored 15 points in the first quarter of last night's Pistons-Nuggets game. His shot chart: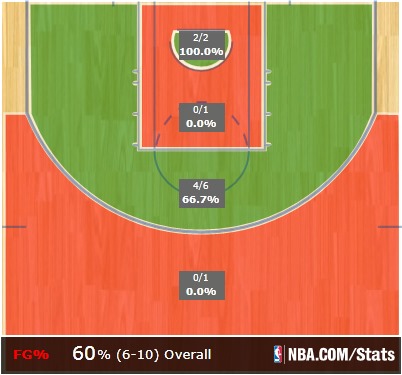 Unsurprisingly to anyone who has followed Smith's career, he didn't quit while he was ahead. Smith's shot chart the final three quarters: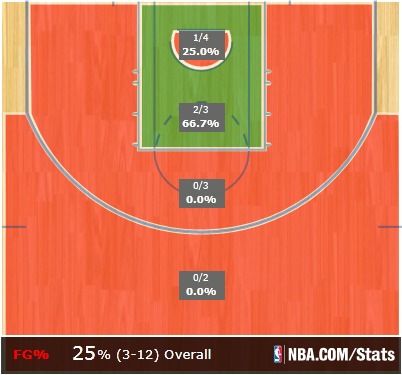 Detroit lost, 89-79.
How did the Nuggets turn their fortunes?
Kenneth Faried, via the Nuggets' official website:
Josh Smith, we let him keep shooting. And he ended up with 25, but he still kept shooting. He shot them out of the game.
Right now, all of the Pistons' future opponents are telling Faried: "Shhhhh." If Smith ever gets wise to why opponents leave him open outside the paint, he might stop falling for it and taking – and bricking – so many jumpers.
Then again, Smith is in his second decade of NBA play. If he hasn't figured it out by now, he probably never will. Talk away, Faried.