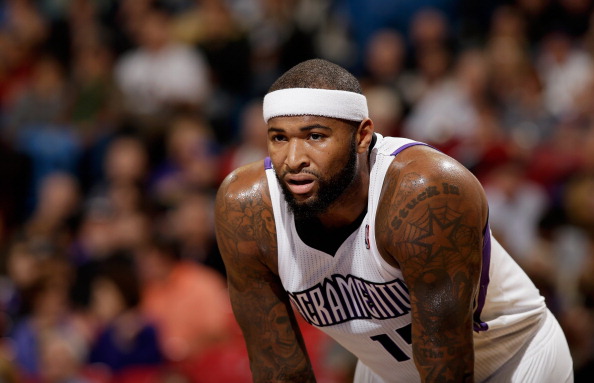 DeMarcus Cousins has had a busy summer.
After being a part of the 12-man Team USA roster that took home the gold in Spain at the FIBA World Cup, Cousins returns to find himself booked for even more travel that will take him around the globe as part of the Kings' preseason schedule.
From Scott Howard-Cooper of NBA.com:
"I feel like I'm about 45 years old," he said.

This was on Tuesday night, after the exhibition victory over the Raptors at Sleep Train Arena. The next day around noon, Cousins would board the chartered 747 as part of the Kings entourage bound for China for games against the Nets in Shanghai on Saturday and Beijing on Wednesday and a busy schedule in between to promote the NBA in a very important market. And then 11 ½ hours back across the Pacific… to close preseason with three games in three states.

Seven exhibition games in all in six cities — Vancouver, Sacramento, Shanghai, Beijing, Sacramento, San Antonio and Las Vegas — and three countries would be enough of an exhibition trek for anyone. Except that Cousins also had the full USA Basketball treatment, late-July until mid-September, mini-camp and public intra-squad scrimmage in Las Vegas to practices in Chicago before a minor knee injury kept him out of the exhibition there against Brazil, to New York for two more contests, and then Spain for a final warm-up and finally the nine games that resulted in a gold medal.
There's a reason owners like Mark Cuban are less than thrilled with the prospect of key NBA players spending their summers competing internationally.
Cousins is the best player on a terrible Sacramento team, and he's admittedly feeling run down well before the long grind of the regular season has even begun to take its toll.