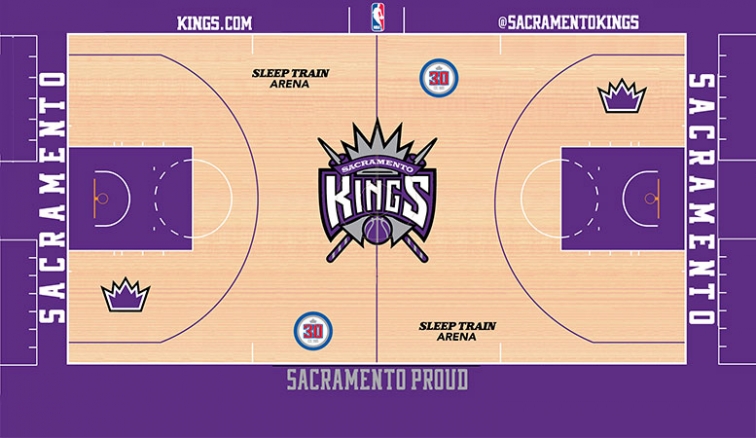 Traning camp is also new court season. The Cavaliers have one with the city's skyline. The Pelicans have one with… a pelican.
And now the Kings are showing off theirs, which is very purple.
Among the highlights noted by CSNBayArea.com:
-A thirty-two foot "Sacramento Proud" declaration will be visible along the sideline.
Kings chief marketing officer Ben Gumpert: "It's a deep-seated sentiment, and one that defines the relationship between our city and our team."
-Purple will surround the playing surface on all sides.
-A pair of purple crowns will grace the court, inside each three-point arc.