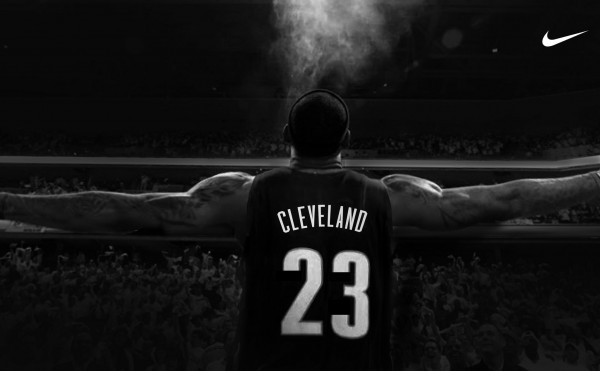 Cleveland is excited for LeBron James to return to the court for the Cavaliers this season, and rightfully so.
After bolting the city in free agency four years ago, James returns a more evolved player, and to a team more stacked from a roster standpoint that should contend immediately for the NBA title.
There were hard feelings when LeBron left, and the iconic banner that hung on the Sherwin-Williams building was torn down as soon as possible, replaced by one that touted the pride of the city instead.
Now, with fences mended, a new banner has been approved to return in advance of the upcoming season.
From The Associated Press:
A larger-than-life LeBron James will again tower over downtown.

The city's planning commission approved artwork on Friday for a 10-story-high banner of the NBA superstar, his arms outstretched and "Cleveland" across the back of his jersey.

It will hang across the street from Quicken Loans Arena, home of the Cavaliers.
The original one was always cool, and it's good to hear that the tradition will return in time for the home opener on Oct. 30 against the Knicks.