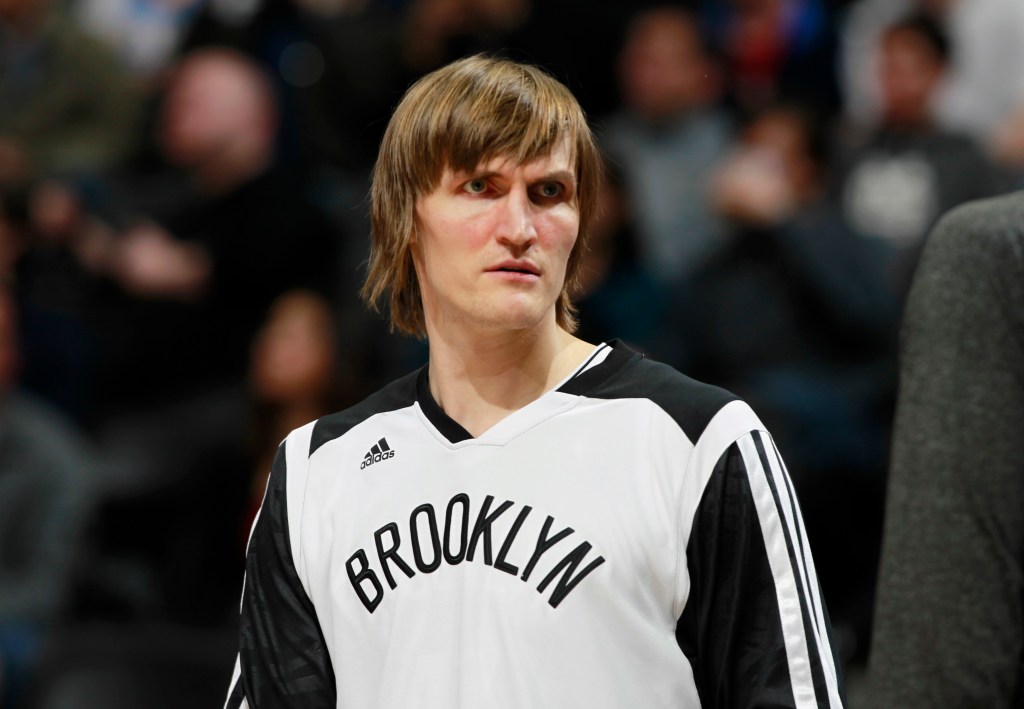 Andrei Kirilenko played for the Nets last season, and opted in for the final year of his contract to return for one more.
But he played 10 NBA seasons in Utah as a member of the Jazz, and maintains a home there — one which was unfortunately burglarized recently.
From Pat Reavy of The Deseret News:
Lopatova, who is the owner of Fashion IQ and currently in New York City for Fashion Week, told the Deseret News that a friend was driving by their home in the Federal Heights neighborhood this past weekend and noticed the garage doors were open. The friend went inside to look at the house and it appeared that someone had been inside, she said. …

But Lopatova said neither she nor her husband keep anything extremely valuable in that house anymore. She said a TV, a Playstation and some clothing items were taken. She believes the burglars were likely "young and amateur" because a collection of Marvel action heroes was also taken, but more valuable artwork was left behind.

"It was time for a cleanup anyway. They kind of helped us," she quipped. "It's definitely not a very pleasant thing when someone does this without permission. They should have asked. We would have given it to them."
Kirilenko's wife also says in that story that she believes Utah to be "the safest place on Earth," despite what she had just experienced.
Kirilenko's Brooklyn teammate Deron Williams recently said that he too prefers Utah to the New York lifestyle, although this incident shows that crime can happen anywhere, no matter the relative level of safety that's perceived.