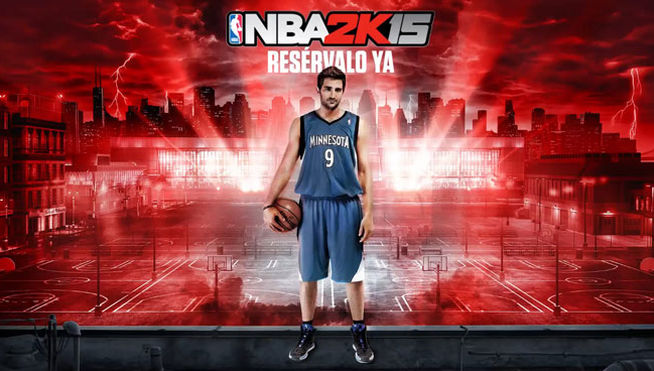 UPDATE: 2K Sports PR reached out and said that Rubio is merely representing the company in Spain, and will "NOT" be on the cover of 2K15 in Spain. We like the photo nonetheless.
Video games tied to professional sports stars are often about style more than they are about pure substance.
Ricky Rubio is a fine choice to grace the cover of the version of NBA2K that will release in Spain, thanks to his amazing court vision that allows him to make some incredible and often times flashy passes.
Marc Gasol is currently the best player from Spain on an NBA roster, however, and few would bother to argue that assertion. But a big man who scores down low and defends at an above-average level just isn't as exciting as this.